Abbie Cornish Praises Madonna
Abbie Cornish fait les louanges de Madonna.


Saturday March 13, 2010
Abbie Cornish has praised Madonna for her "strong, independent" attitude.
The actress is delighted to be working with the 51-year-old pop legend on forthcoming historical movie W.E. — which the 4 Minutes singer is writing and directing — and is very impressed by the star's focus.
"Madonna is a strong, independent woman who doesn't need a man to define her — and that's admirable," said Cornish.
Abbie was particularly impressed by the historical knowledge that Madonna — whose recent forays into the movie business have been disastrous — displayed when writing the film, which examines the relationship between former British monarch King Edward VIII and American divorcee Wallis Simpson.
"She's studied every aspect of what happened with Wallis Simpson and Edward VIII," said the 27-year-old.
"It's a fascinating insight into class and romance. Madonna's created a contemporary woman — who I will play –- called Wally, who is fascinated by what happened to Mrs. Simpson."
Earlier this week, Vera Farmiga – who will play Wallis Simpson in the film — admitted she was delighted to be asked to appear in the movie.
"Madonna approached me," Vera gushed. "We sat for a cup of tea and again for a cup of tea. Hopefully, it will all come together. I'm actually not familiar with her work, and I told her this flat-out. She sent a couple of films and I still haven't seen them.
"But no matter. I don't really go by that. I go by other things. I go by scripts. I go with what I think I can do with a character and if I feel a kinetic energy with someone and I feel we can uplift and challenge each other."
Source: Showbiz Spy.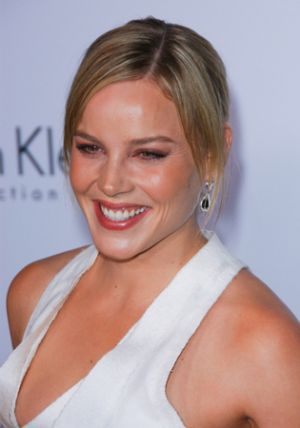 Abbie Cornish