Abbie Cornish with new dark hair for Madonna's new movie ''W.E.''
Abbie Cornish avec des cheveux noirs pour le nouveau fim de Madonna "W.E.".

Abbie Cornish vamps it up with new dark locks for Madonna's new movie
By Daily Mail Reporter
Last updated at 1:34 AM on 3rd August 2010
She's known for her edgy film choices but Abbie Cornish debuted her darkest role to date while filming in Paris yesterday.
With her blonde hair dyed raven black, pale skin and wearing a fitted black dress and a slick of red lipstick, the Australian actress bore more of a resemblance to Dita von Teese than her usual self.
In April this year, Cornish was photographed at the premiere of The Killer Inside Me sporting a short blonde bob and tanned complexion.
Cornish, 27, is playing the part of Wally Winthrop in the Madonna-directed movie W.E.
The big-screen drama concentrates on two romantic storylines, the love affair between Edward VIII and divorced American socialite Wallis Simpson, played by James D'Arcy and Andrea Riseborough, and a contemporary affair between Wally Winthrop (Cornish) and a Russian security guard (Oscar Isaac).
Madonna was also on set to direct the latest scenes, which were filmed at luxury hotel Le Meurice.
Cornish made her name in the gritty 2006 drama Candy, alongside the late Heath Ledger, and Stop-Loss, where she met ex-boyfriend Ryan Phillippe.
The couple dated for four years but ended their relationship in February 2010.
Source: Mail Online.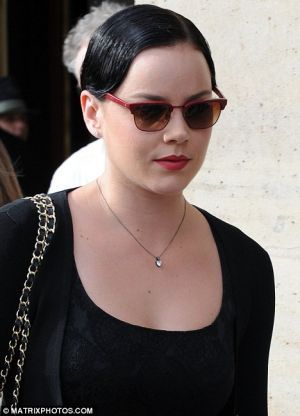 Vamping it up: Abbie Cornish showed off her new dark locks while filiming Madonna's new movie W.E. in Paris.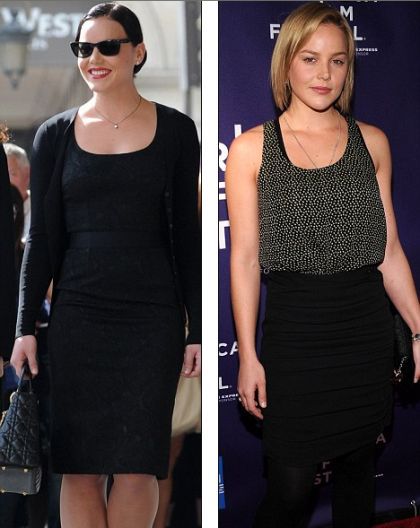 What a difference: The actress on set yesterday, and as a blonde, right, at a film premiere in April.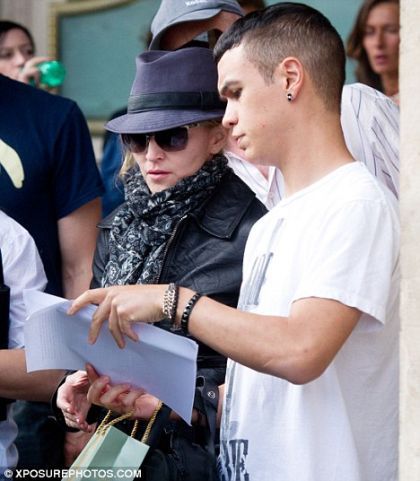 In the director's chair: W.E. marks Madonna's second foray into the directing world.