Abel Korzeniowski composed music for Madonna ''W.E.''
Abel Korzeniowski a composé de la musique pour "W.E." de Madonna.

April 14, 2011
Abel Korzeniowski: The score I recorded in London was for W.E. – a new feature film directed by Madonna. (via facebook)
Abel also done the music for Tom Ford's "A Single Man".

Abel Korzeniowski scoring Madonna's 'W.E'
Posted: March 1, 2011 by filmmusicreporter in Film Scoring Assignments
Abel Korzeniowski is scoring the upcoming romantic drama W.E. The film is directed by Madonna, who also co-wrote the screenplay for the film. The movie stars Abbie Cornish, Natalie Dormer, Richard Coyle, Oscar Isaac and James D'Arcy. The drama tells the parallel love stories between Wallis Simpson and King Edward VIII and a modern romance in the 80's. The project marks Korzeniowski's first feature film scoring assignment since his Golden Globe-nominated score for 2009's drama A Single Man starring Colin Firth. The composer was originally assigned to score last year's Rabbit Hole starring Nicole Kidman, but Anton Sanko ended up taking over the job. No release date for W.E has been announced, but Madonna recently presented footage from the film at this year's Berlin Film Festival and it is expected to open later this year.
In related news, La-La Land Records has announced a soundtrack release for Abel Korzeniowski's score for Copernicus' Star. The album will be released today March 1, 2011 and is limited to 1000 copies. To listen to audio clips from the score, visit Abel Korzeniowski's official webpage.
Source: Film Music Reporter.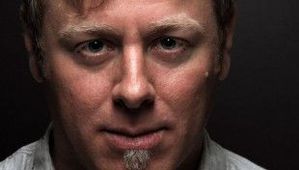 Abel Korzeniowski