Actresses from 'Nine' went together to Madonna's concert in 2008
Les actrices de "Nine" sont allées ensemble au concert de Madonna en 2008.

There's perfect harmony among the six actresses in 'Nine'
By Donna Freydkin, USA TODAY
21/12/2009
Posted 11h 34m ago
Updated 9h 43m ago
NEW YORK — Nicole Kidman is in a bit of a rush, noticeably eager to wrap up a late-afternoon interview at the Plaza Hotel, as her husband Keith Urban and daughter Sunday Rose, 1, wait in the next room.
She has a hot date with Penelope Cruz and Marion Cotillard, who have converged on Manhattan from their home bases of Madrid and Paris, respectively, to promote their Golden Globe-nominated song-and-dance extravaganza, Nine, which opens wide on Friday.
"Penelope, Marion and I were meant to be going lingerie shopping after this," says Kidman. "We're all still very good friends."
In fact, anyone searching for spats among the A-list cast had better look elsewhere.
"You're expected to vie with people, but there was none of that. Sophia (Loren) said we'd either kill each other or like each other. We liked each other," reports Judi Dench, who plays a costume designer in the musical, which stars Daniel Day-Lewis as a philandering director suffering from writer's block and dealing with the many ladies in his life.
Cotillard, who plays Day-Lewis' wife, established a "beautiful friendship" with his mistress, Cruz, she says.
Seductress Fergie clicked with Vogue reporter Kate Hudson, because "we're the California girls," she says. "We went to the Madonna concert, Penelope, myself, Marion and Kate. Kate and I went out one night and Marion came. Sunday Rose was there on set. I always wanted to go talk baby talk to her."
The biggest diva in the group? Kidman's grinning daughter, who points and demands to press shiny elevator buttons while her mother holds her and waits for the lift to arrive.
Source: USA TODAY.

Look for more here: Sticky & Sweet Tour: A-list friends cheer her on at Wembley, London

Voir plus ici: Sticky & Sweet Tour: Des amis d'élite l'encouragent à Wembley, Londres.


Kate Hudson, Marion Cotillard, Blackeyed Peas singer Fergie and Penelope Cruz went to see Madonna in concert in London on September 11, 2008.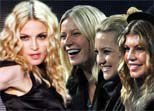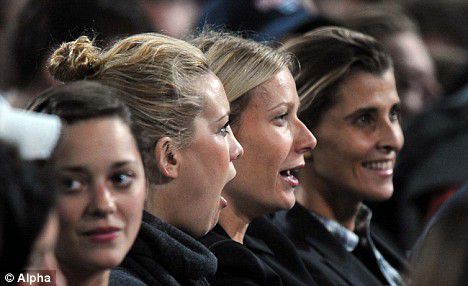 Marion Cotillard, Kate Hudson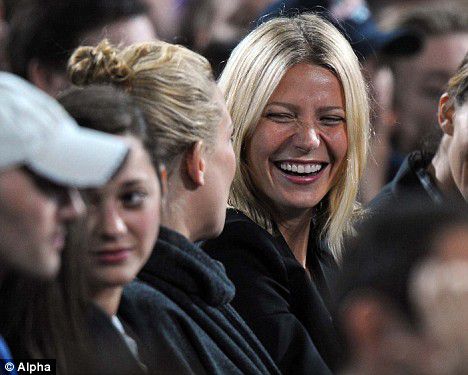 Marion Cotillard, Kate Hudson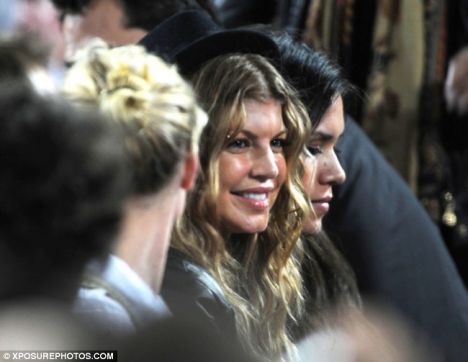 Blackeyed Peas singer Fergie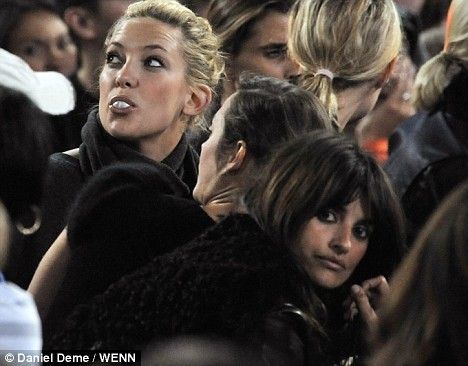 Kate Hudson, Penelope Cruz