After Madonna, Victoria Beckham and Glee
Après Madonna, Victoria Beckham et Glee.

Victoria Beckham tipped for Glee role
Posted by Dan Cleeve on 10/05/2010
Producers of hit US show Glee are trying to coax Victoria Beckham into making a cameo.
Victoria Beckham has been asked to appear in Glee, an insider has told the Daily Star. Apparently producers of the hit show are big fans of Posh and have been begging Victoria to get involved. "The Madonna and Lady GaGa episodes of Glee were such a success, execs want to feature Posh," the source claimed. "She's much more po-faced, but she's a gay icon. They reckon she'll go down a storm."
Source: handbag.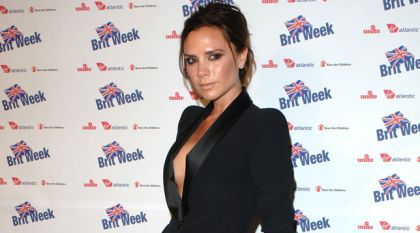 Victoria Beckham