Another new Madonna's ad for Dolce & Gabbana AW 2010/11 campaign
Une autre nouvelle pub de Madonna pour la campagne Dolce & Gabbana Automne-Hiver 2010/11.

Exclusive: Madonna in a family celebration
Posted Aug 30, 2010
A toast to the Dolce&Gabbana womenswear winter 2011 campaign shot by Steven Klein.
Swide revealed a few days ago an undisclosed shot of Madonna washing the floor for Dolce&Gabbana; now it is about la Donna raising her glass to a winter glamorous collection highly inspired by tradition and Sicily. Of course the creative duo went back to what makes the core of the brand but not only. The family story shot as a recall to the film noir era focuses on timeless elegance and style etiquette. It is a "savoir-vivre" spiced up by Madonna who adds a modern take on old-fashioned scenes.
Champagne everybody to a collection that is full of future classics!
View the full winter 2011 campaign by Steven Klein on Swide.com.
Source: Swide Magazine by Dolce&Gabbana.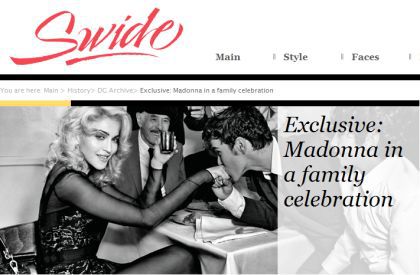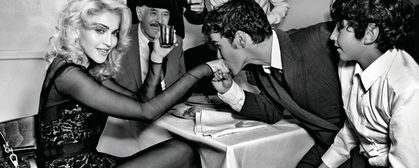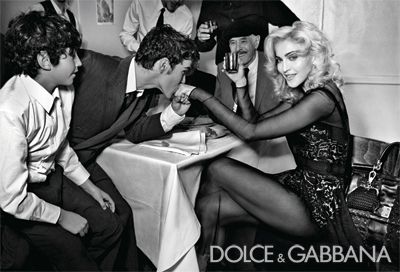 Click to enlarge. Cliquez pour agrandir.
Photo: Steven Klein for Dolce&Gabbana.