Astrid MRCPI charity requests Madonna support
L'association Astrid MRCPI demande le soutien de Madonna.
Astrid MRCPI charity is in talk with Madonna's choreographer and also with Madonna's dancer Norman since last year (2011).


L'association Astrid MRCPI est en relation avec le chorégraphe de Madonna et également avec le danseur de Madonna, Norman, depuis l'an dernier (2011).
"L'Hérault" - October 2012
Official French Hérault Departmental Magazine

"L'Hérault" - Octobre 2012
Magazine Officiel du Département Français de L'Hérault


Click to enlarge. / Cliquez pour agrandir.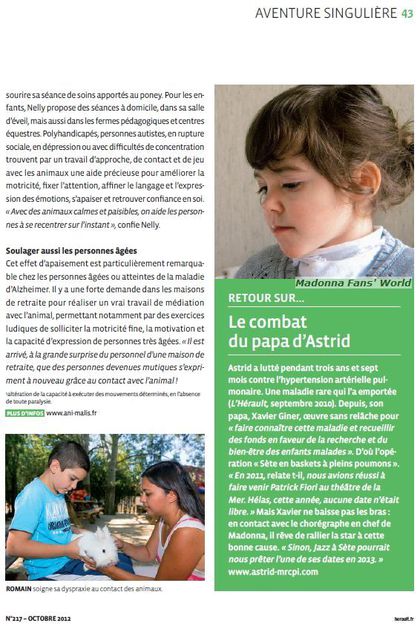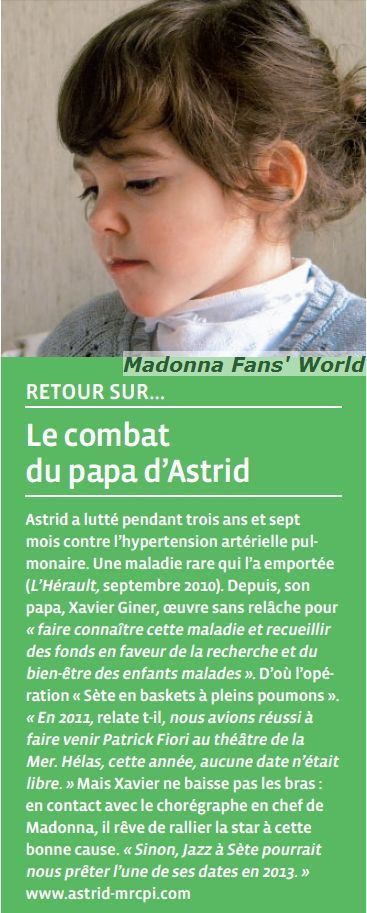 French newspaper /

Journal français

"Midi Libre"