Bid to meet Madonna at the NY Premiere of ''W.E.'' on January 23, 2012
Faites une offre pour rencontrer Madonna à la première de "W.E." à New York le 23 janvier 2012.

From charitybuzz:

J/P HRO and Cinema for Peace Present "Help Haiti Home"
Item #: 291501
Meet Madonna when you attend the premiere and after party of W.E. in New York City on January 23, 2012! This brief meet and greet will also include a photo opportunity.
W.E. is a two-tiered romantic drama focusing on the affair between King Edward VIII and American divorcée Wallis Simpson and a contemporary romance between a married woman and a Russian security guard.
This romantic drama, directed by Madonna, stars Abbie Cornish, Oscar Isaac, Richard Coyle, James D'Arcy and Andrea Riseborough.
The proceeds for this item benefit J/P HRO.
Terms: Includes: 2 tickets and 2 after party passes to the premiere of W.E. in New York City; a very brief meet and greet and photo opportunity with Madonna. Will take place on January 23, 2012; exact date TBD. Winner will be subject to security screening. Tickets cannot be transferred, resold or re-auctioned.
Donated by: Madonna & The Weinstein Company.
Click here to bid to meet Madonna at the NY Premiere of "W.E."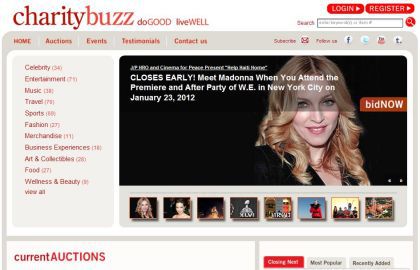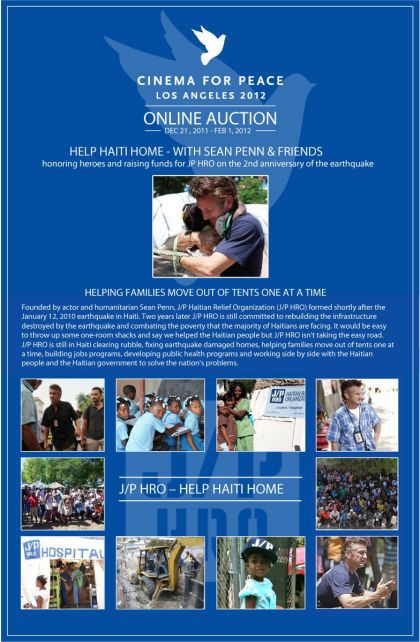 MADONNA AUCTIONS W.E. RED CARPET MEETING
12th January 2012
MADONNA is auctioning the chance to meet her at the New York premiere of her royal movie W.E. to raise money for her ex-husband SEAN PENN's Haiti charity.
One lucky fan will take pictures with the Material Girl on the red carpet and will rub shoulders with the stars at the official afterparty following the Big Apple premiere on 23 January (12).
The Charity Buzz auction is described as a "very brief meet and greet" with Madonna, but is still expected to fetch £15,625 when the lot closes on 19 January (12).
Proceeds for the auction will be handed to J/P Haitian Relief Organization, which Penn founded to help needy Haitian families rebuild their lives in the aftermath of the devastating 2010 earthquake.
The pop queen married Penn in 1985 and they divorced four years later.