'Britain's Got Talent' may be sued by Madonna impersonator
'Britain's Got Talent' va peut-être être poursuivi par un sosie de Madonna.


TV Exclusive
Madonna: I'm suing Cowell
By COLIN ROBERTSON
Published: 30 Jul 2010
Britain's Got Talent may be sued by a SECOND reject - who claims he was portrayed as a transvestite.
Philip Grimmer, 56, crashed out of this year's contest after his excruciating Madonna "tribute" made it to the semi-final.
Philip claims he was made a laughing stock by judge Simon Cowell and hosts Ant and Dec on the hit ITV programme.
He wants bosses to pay up for "defaming" him.
Simon, 50, famously laid into the retired civil servant - whose act involved him prancing around on stage wearing a wig and leotard, singing Hung Up by Madonna.
Monstrous
Simon told him: "Madonna at 95 would look better and dance better than you."
Married Philip, who failed to get on the show at all in 2007 after Simon called his Kylie Minogue impersonation "monstrous", said the comments had infuriated him.
He told TV Biz: "Simon was so insulting. But it wasn't just him. Ant and Dec said I loved dressing up as a woman as if I liked doing it all the time.
"I'm a female impersonator, that's what I put on my application.
"It's my niche, I'm not gay or a transvestite.
"Even one of the producers said, 'Are you gay? You must be.'
My relatives think I'm a cross-dresser now, some sort of tranny.
"I've been married since 1977 and I have a daughter. I'm as straight as you can get."
Philip has approached a solicitor to try to sue the show and is "waiting for a barrister" to take the case.
He added: "They're portraying me as something I'm not which is defamation against my character. It's not who I am."
Philip admitted he sought legal advice after hearing about fellow reject Emma Amelia Pearl Czikai who is trying to sue BGT for more than £2.5million.
A show source said they were "surprised" by Philip's fury.
One said: "He never said anything at the time and enjoyed being on the show and of course on the telly.
"He even asked for his costume to take home with him.
"This sounds like sour grapes because he didn't win."
A spokeswoman from producer TalkbackThames said: "We are not aware of any complaint."
Audition
Emma, of Sutton Coldfield, claims producers discriminated against her by sending her packing even though she told them her medical condition had affected her audition.
Source: The Sun ShowbizTV.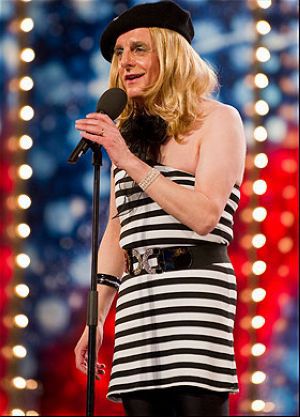 Beret unhappy ... Philip Grimmer's Kylie act was called 'monstrous' by Cowell.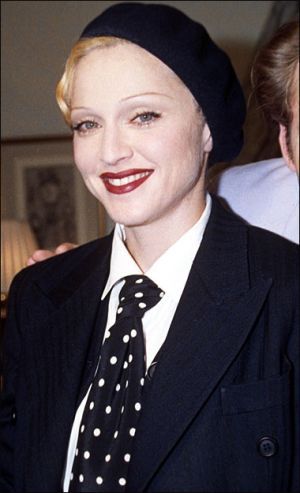 Reality ... Madonna.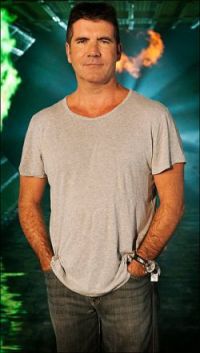 Simon Cowell ... 'insulting'.