Broadway Buzz: Madonna attends ''Fela!'' production on Broadway
Broadway Buzz: Madonna assiste à la production "Fela!" à Broadway.

Madonna Moves Her Hips to the Rhythm of Broadway's Fela!
March 19, 2010 - 5:01PM
We've got a quick flash of megawatt star power for you: Madonna on Broadway! On March 18, the pop superstar dropped by the Broadway show inspired by and titled after another recording artist and rhythmic phenom, Fela!, which chronicles the life and music of Afrobeat pioneer Fela Kuti. (As a former dancer, we're guessing she was particularly impressed by Bill T. Jones' signature choreography.) Her Madgesty has a behind-the-scenes connection to the show as well. Star Lillias White, who stops the show (twice) as Fela's mother, can be heard on Madonna's 1991 single "Rescue Me." Watch below a quick look at Madonna's one-night-only Broadway engagement.
Source: Broadway.com.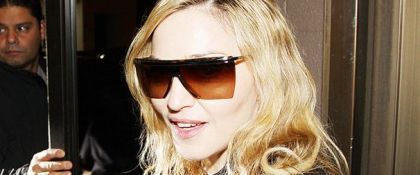 Madonna drops by hot new musical Fela! on March 18 at the Eugene O'Neill Theatre.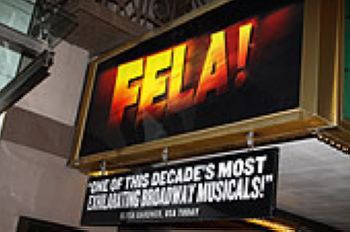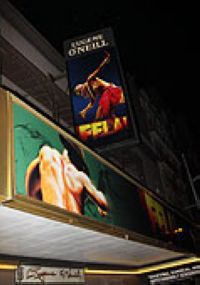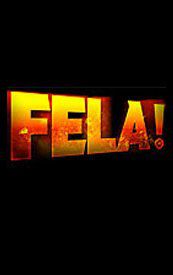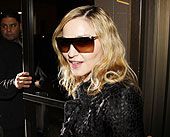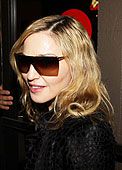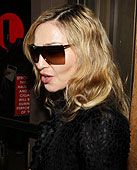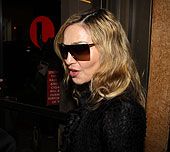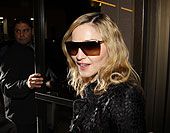 Living legend Madonna stays cool, calm and collected at hot new Broadway show Fela!.
Photos: Bruce Glikas.




Fela! – Broadway
The new musical based on the life and music of Fela Anikulapo Kuti.
Description
Fela! explores Fela Anikulapo Kuti's controversial life as an artist, political activist and revolutionary musician as well as his pioneering blend of jazz, funk and traditional African rhythms that launched the Afrobeat community.
Story
What Is Fela! About?
Upon entering the Eugene O'Neill Theatre, audiences of Fela! find themselves in the "Afrika Shrine," a 1970s Lagos nightclub and political stage belonging to the show's namesake central character, Fela Anikulapo Kuti. Through song, dance and onstage banter with the audience, Fela (a real-life historical figure from Nigeria) begins to share the extraordinary details of his life, from his travels across the globe to his development of the show's signature fusion of jazz, funk and traditional African drum music known as Afrobeat. Fela, his band and his tribe of wives (the real man had, at one point, 27 spouses) also depict their politically oppressed Nigera, a country terrorized by its own government, and the crimes committed by their leaders against them. As stories from tragic to inspiring unfold, exhilarating song and dance drive one man's legendary journey forward.
Source: Broadway.com.