Celine Dion on Madonna's Super Bowl Show: ''She's going to be great''
Celine Dion sur le Show de Madonna au Super Bowl: "Elle va être géniale".
Exclusive: Celine Dion on Madonna Super Bowl Show
By LISA HIRSCH
January 28, 2012
Celine Dion is sharing her thoughts on fellow music superstar Madonna performing in next week's Super Bowl halftime show, and disclosed why she herself won't be up on that stage.
Celine tells The Trend on Zappos Couture, "I'm not going to be performing at the Super Bowl because I'm pretty booked, I'm in Las Vegas right now at Caesars Palace doing a lot of shows so I won't be at the Super Bowl."
"But I love Madonna and know her well," she continued. "I know she'll do just fine, she doesn't need any luck. She's going to do her thing, she's going to do what she does best, she's going to give us something for us to remember. She's going to be great, just fine."
Celine was interviewed in Montego Bay, Jamaica, where she performed at the Jamaica Jazz and Blues Festival with the support of the Jamaica Tourist Board.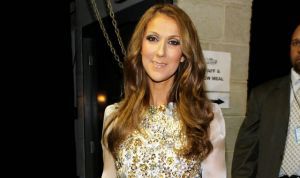 Celine Dion
Photo: Christopher Polk/ Getty Images.