Christophe Willem's call to Madonna: ''I want to do a duet with you!''
L'appel de Christophe Willem à Madonna: "Je veux faire un duo avec toi!".

Christophe Willem et Madonna en duo?
Génération Music à découvrir chaque jour à 16h15 dans Génération Tendance avec Rodolphe!
Publié par Rodolphe DE LA CROIX le 26-05-2011 à 18:23:49
Dans l'optique de la sortie de son troisième album, le chanteur Christophe Willem lance un appel à Madonna. "Madonna mon idole, si tu m'entends, on fait un duo et on le met sur ton album et sur mon album, c'est notre premier single, et voilà tout le monde est content !", a-t-il déclaré dans un grand éclat de rire. Christophe Willem a d'ores et déjà sélectionné une quinzaine de titres dont les influences sont ancrées à la fois dans la pop anglo-saxonne et la variété française. Inspiré par le travail de Kylie Minogue notamment, l'artiste compte également partir en tournée au printemps 2012 avec ce nouveau projet.
Source: Tendance Ouest.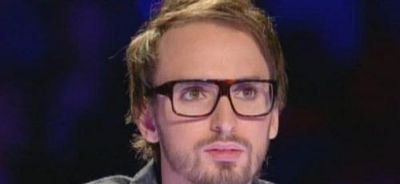 French singer Christophe Willem