Class Actress Channel Madonna's Sex Appeal in 'Journal' Video
Class Actress refait le Sex Appeal de Madonna dans la vidéo 'Journal'.


Posted on Apr 16th 2010 3:00PM by Kenneth Partridge
Class Actress frontwoman Elizabeth Harper is sultry and cool, a synth-pop diva in the early-Madonna mold. But ask her about the video for 'Journal of Ardency,' the title track from her band's debut EP, and her voice starts to flutter. If Spinner didn't know better, we'd have thought she was blushing.
"It makes my heart race just talking about it," Harper says by phone.
Indeed, 'Journal of Ardency' is one hot clip. It features Harper, bathed in dim, red light, writhing and wriggling in high heels and black lingerie. The camera offers something of a lover's-eye view, flashing quick glimpses of fishnets, tussled bed sheets and the Brooklyn-based singer's come-hither smiles.
Harper, a Los Angeles native who studied drama in college, says she wasn't at all scared about making the video, especially since only one other person, director Patrick Cleandenim, was present for the shoot. The filming took place at New York City's Palace Hotel, in what Harper calls an "amazing suite" on the 45th floor.
"Patrick is incredible," Harper says. "He makes art films, and this is the first video he's ever made for anyone but himself. I'd seen his art films and this movie he made over the summer, and I was like, 'I think you're the best person to do this video.'"
The idea, she says, was to create an "intimate" clip that would capture the mood of the tune -- a throbbing electro-pop earworm reminiscent of Depeche Mode, one of Harper's favorite bands.
"It's a sexy song," Harper says. "It makes me feel sexy. It makes people feel sexy. It's like a slow, sexy jam, and it's about a love game. [The video] makes sense for the song."
While Harper often talks in interviews about her fondness for Madonna, whose influence is all over 'Journal of Ardency,' she says sex isn't as big a part of her act as it was the Material Girl's. The next Class Actress video, for the song 'Adolescent Heart,' will be far tame -- "the opposite" of the hotel romp, Harper insists.
Not that Harper sees anything wrong with the way Madonna has presented herself over the years.
"She likes to move," Harpers says. "She likes to be sexy. She likes to be watched. Anybody on stage feels that way, and they'd be lying if they said they didn't."
Watch Class Actress' 'Journal of Ardency' Video.
Source: Spinner.

Class Actress - Journal of Ardency
TerribleRecords — February 23, 2010 — Official video of Class Actress' "Journal of Ardency". Directed by Patrick Cleandenim.
Song appears on Class Actress' EP Journal of Ardency out now on Terrible Records.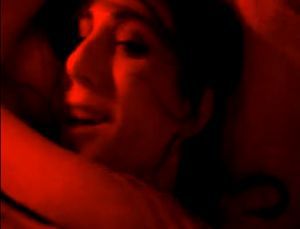 Elizabeth Harper