Courtney Love covers Madonna's ''Like A Prayer'' in Istanbul
Courtney Love reprend "Like A Prayer" de Madonna à Istanbul.

Courtney left high & dry
Last Updated: 12:24 AM, June 1, 2011
Posted: 12:09 AM, June 1, 2011
Courtney Love literally missed the boat in Istanbul over the holiday weekend. Love and a cadre of arty A-listers, including Kirsten Dunst, Michael Stipe, Another magazine's Jefferson Hack and French artist Sophie Calle boarded a tour vessel Sunday at the Istancool cultural fest for a ride along the Bosphorus hosted by Caroline Koç. But before the boat loaded up, Love insisted on heading to her hotel "to chant," a source said. By the time she got to the docks, the rest of Istancool had floated away without her. The night before, Love wowed the 'Cool crowd -- including Tilda Swinton and Ryan McGinley -- by playing an acoustic set including a version of Madonna's "Like a Prayer." She even stayed in Istanbul Monday to shoot a new video for her single "Samantha" for director Alphan Eseli. Liberatum's Pablo Ganguli exec-produced the shoot.
Source: NYPOST.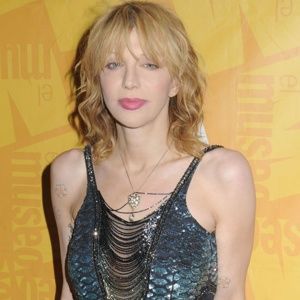 Courtney Love