Details on Madonna's Saturday Night Live deal
Les détails de l'affaire Madonna et Saturday Night Live.


Madonna: Saturday Night Live deal falls through
September 27, 2:20 AM
Indianapolis Celebrity Headlines Examiner
Sue Bergerstein
Lots of Madonna fans were really excited when they heard Madonna was supposed to host and perform on Saturday Night Live. The woman hasn't shown a sense of humor in years, so this would have been a perfect opportunity to prove she is still human.
Madonna's Saturday Night Live appearance would have been a perfect opportunity to promote Celebration, a worthwhile greatest hits set that nobody seems to know about because Madonna doesn't believe in promoting her albums anymore. What went wrong?
A source tells us that in order to perform two songs (one would have been an acoustic 'Live to Tell"), Madonna needed far more rehearsal time on SNL's stage than they would have allowed. She also allegedly refused to rehearse on a Friday for some reason. Eventually, SNL decided that she wasn't worth the trouble and Madonna, being the absolute perfectionist, decided that it wasn't worth it either.
Instead, fans will be able to "enjoy" Madonna's appearance on David Letterman this Wednesday. We can already predict what she'll talk about: Kaballah, kids, Michael Jackson, Israel, and Lady Gaga. Oh, she might even talk about the Celebration album!
Source: Examiner.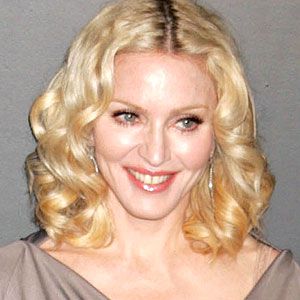 The expert at no promotion.
Photo: AP.