Dumped by Madonna and Lourdes, Kelly Osbourne feels 'betrayed'

Laissée tombée par Madonna et Lourdes, Kelly Osbourne se sent 'trahie'.
Dumped by Madonna and Lola, Kelly Osbourne feels 'betrayed'
By bill zwecker - May 24, 2012 8:12PM
Updated: May 25, 2012 2:24AM

LOS ANGELES — While out in Tinseltown this week, I learned about several people who are pretty unhappy, for very different reasons.
Kelly Osbourne apparently feels "betrayed" by Madonna and daughter Lourdes "Lola" Leon for being dumped as a spokeswoman for their Material Girl youth-oriented fashion line for Macy's. It started when Madonna saw Kelly doing her hosting stuff for E! on the Oscars. Even though Osbourne is only 27, she has been making herself look a bit matronly and frumpy lately — and that dyed-gray hair didn't help! That all led to Madonna and Lourdes deciding to skew younger — tapping Mick Jagger and Jerry Hall's beautiful daughter, Georgia Jagger, 20, as their new spokeswoman.
The apparent result is a bit of a rift between the Material Mom and Girl and the Osbourne clan.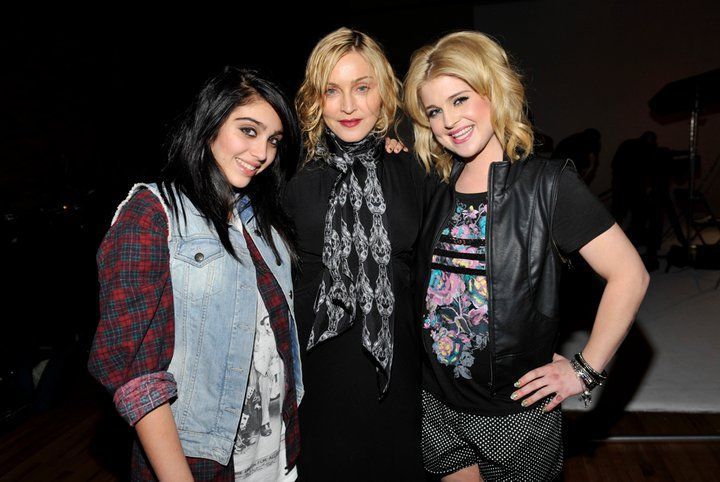 Lourdes, Madonna and Kelly Osbourne