Duran Duran's Roger Taylor missing ''Vogue'' at Madonna concert
Roger Taylor de Duran Duran déçu de ne pas entendre "Vogue" au concert de Madonna.

Interview: Duran Duran drummer Roger Taylor
by Barbara Hodgson, The Journal
May 16 2011
Eighties pop icons Duran Duran launch their first Arena tour for seven years in Newcastle this week. Drummer Roger Taylor talks to Barbara Hodgson about life back in the fast lane.
(...)
The fans will be rewarded with, alongside the new songs on the tour, old favourites chosen from a 30-plus-years back catalogue.
Taylor says: "I went to see Madonna live. Vogue is my favourite and I sat all night just waiting to hear it and she never played it. I was so disappointed when I left.
"You've always got to play the big songs."
Duran Duran play Metro Radio Arena in Newcastle on Wednesday.
Full interview here: Duran Duran drummer Roger Taylor
Source: JournalLive.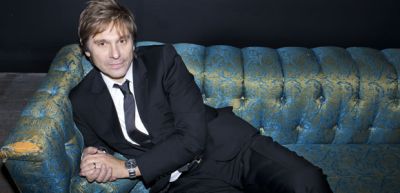 Duran Duran's Roger Taylor