Gap-toothed look trend: Madonna, Lara Stone, Georgia Jagger
Tendance du look aux dents écartées: Madonna, Lara Stone, Georgia Jagger.

Don't mind the gap...toothy look is all the rage thanks to Georgia Jagger and co
By David Gardner In Los Angeles
Last updated at 10:31 PM on 10th September 2010
In the world of fashion, few putdowns are more damning than: 'But that's so last year, darling!'
So what the catwalk commentators make of a trend that goes back at least 600 years is anyone's guess.
For, following in the saucy footsteps of Chaucer's 'gap-toothed wife of Bath' in the Canterbury Tales, today's models and actresses are happy to flaunt their gappy looks.
Indeed, according to fashion experts in the United States, the trend is becoming so popular that some are even going to dentists and asking for a space to be created between their front teeth.
At the forefront of the new look are Mick Jagger's daughter Georgia, who has shown off her natural dental spacing – among other things – in a steamy jeans advert, and model Lara Stone, wife of comedian David Walliams and Vogue UK's 'girl of the year' last year. And, of course, there is rarely an outbreak of a bizarre fashion without Madonna being credited with a part in its creation.
According to the Wall Street Journal, gap teeth will be one of the most coveted attributes for models at this week's New York Fashion Week. 'It's a love for the imperfect and the authentic,' said Stefano Tonchi, of fashion magazine W.
'These are values that are more and more important for younger generations. Originality, authenticity in a world that is more and more digitally enhanced.'
The trend in using brackets to open up a space between the two front teeth is already popular in Nigeria and some other African countries.
One of the earliest signs of its adoption in the U.S. came when fashion designer David Delfin had the procedure in 2008.
He went on to call his spring 2009 collection Diastema – the name orthodontists give to gap teeth.
Source: Mail Online.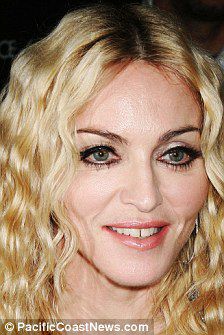 Madonna has been a long term gap-girl.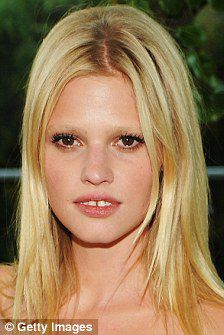 Lara Stone with her coveted attribute.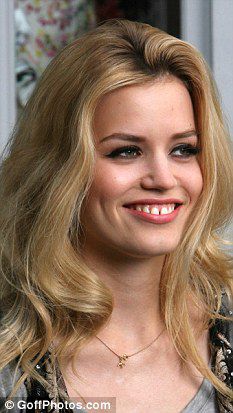 Georgia Jagger: Blessed with the catwalk 'look' of 2010.