Glee Rocks Madonna for 'TV Guide' Magazine: video + photos
Glee Rocks Madonna pour le Magazine 'TV Guide': vidéo + photos.

Exclusive: Glee Rocks Madonna!
April 12, 2010 08:39 AM EST
Check out our exclusive behind the scenes video for this week's Glee themed issue! Join stars Matthew Morrison, Lea Michele, Amber Riley, Jane Lynch, Dianna Agron and Jenna Ushkowitz as they rock Madonna for TV Guide Magazine! And be sure to pick up this week's issue with our Glee cover story on newsstands April 15th!
In This Week's Issue
April 12, 2010 08:31 AM EST
Pick up this week's issue of TV Guide Magazine for all the hot scoop on your favorite shows, including:
- The talented Glee cast—including Matthew Morrison and Lea Michele—gets into the groove with a rockin' all-Madonna episode.
Source: TV Guide Magazine.

Glee's Joyful Noise
By Matt Roush April 13, 2010 07:22 AM EST

Our lives would suck without Glee.
All hail the spring reawakening (and yes, that's a Broadway musical pun) of this tuneful giant, a giddy and garish jukebox of high school melodrama and rapturous musical comedy. Glee uses the soundtrack of our pop-cultural history—from Broadway to hip-hop, from Bacharach to Madonna—to tell its thrillingly entertaining story of empowerment, inclusion and celebration of what makes each of us sing out in our own special way.
The show returns from a long hiatus with an episode titled "Hell-O" (reflecting the musical theme du jour, which has to do with saying "hello" as a way of reinvention). Hello, Glee, good to see you, better to hear you. Triumph is fleeting, however, for the Sectional-winning New Directions kids, as scheming from several corners—including the return of the uproarious Sue Sylvester (Jane Lynch) and the re-introduction of the group's main rival, Vocal Adrenaline-threatens the uneasy balance of ego and camaraderie within the group. Ever-needy diva Rachel (the blistering Lea Michele) finds herself caught between the fecklessly ambivalent attentions of jock-turned-crooner Finn (Cory Monteith) and the heartthrob gaze of Adrenaline's lead singer, played to the seductive hilt by Jonathan Groff (Michele's co-star in the Broadway smash Spring Awakening).
Such messy intrigue, sung in the key of anything goes, for better or worse.
Glee has never had a problem expressing itself, but even by its own sensational standards, next week's "The Power of Madonna" episode is a knockout.
The highlight: the glorious Lynch's makeover into the "Vogue" diva (in fabulous black and white), transcending camp or parody to become something exquisitely and freshly iconic. But will this detour into fabulousness stop Sue Sylvester from being the scheming nemesis of our glee-club heroes? Not so long as Mr. Schuester has a brilliantined hair left on his head. (The sparring between Lynch and Matthew Morrison remains off-the-charts funny.)
The April 27 episode goes over the top emotionally, hitting home with themes of family and conformity involving scene stealers Kurt (Chris Colfer) and Mercedes (Amber Riley). Kristin Chenoweth returns to belt out a climactic showstopper guaranteed to give goose bumps.
While Glee raises the roof, it also raises the bar for the rest of TV. Just try not singing, or dancing, along.
Source: TV Guide Magazine.

Glee Photo Shoot Behind the Scenes
Get into the groove and go behind the scenes with the Glee cast
during our Madonna-themed photo shoot!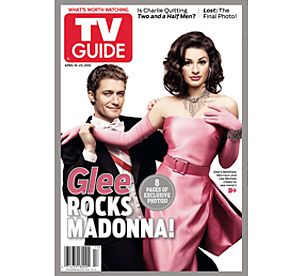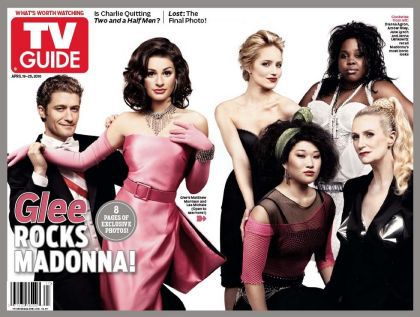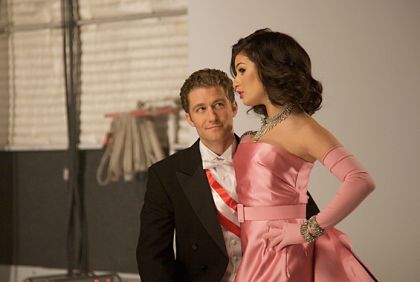 Matthew Morrison and Lea Michele strike a pose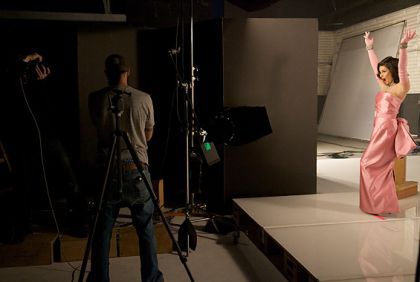 Lea Michele gets into the groove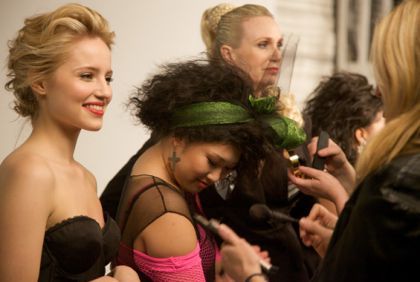 The girls get the final touches on their makeup


The cast of Glee pose for their Madonna tribute photo shoot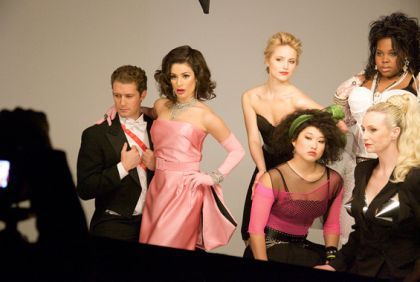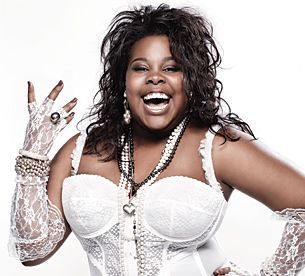 Amber Riley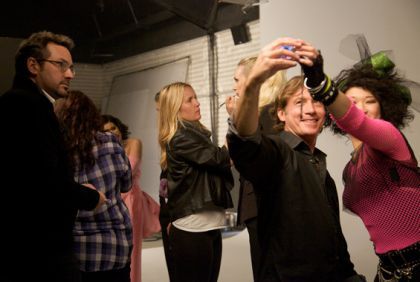 Jenna Ushkowitz snaps a photo on a break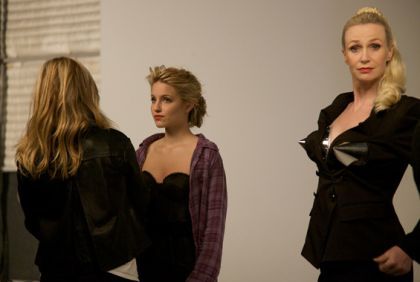 Dianna Agron and Jane Lynch get to the point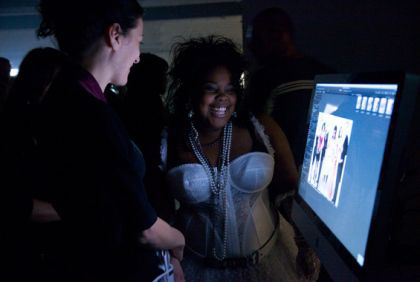 Amber Riley checks out her favorite cast shots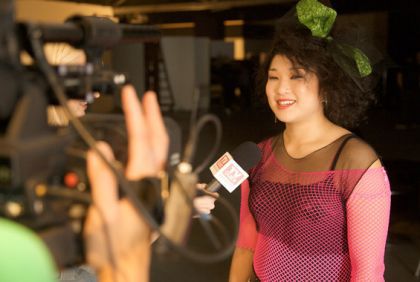 Jenna Ushkowitz gets interviewed for our exclusive TV Guide Magazine video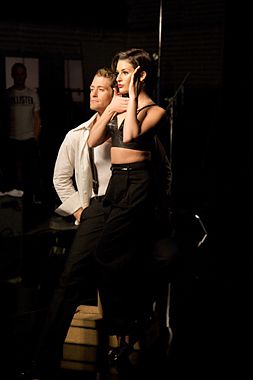 Matthew Morrison and Lea Michele vogue for the camera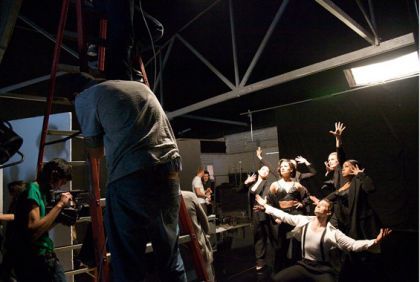 The Glee cast recreates Madonna's "Vogue" music video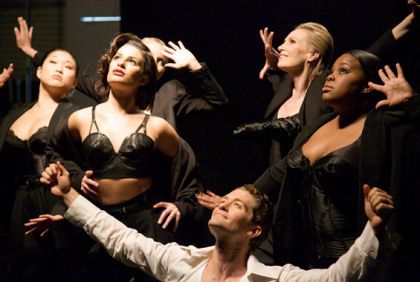 Jenna Ushkowitz, Lea Michele, Dianna Agron, Matthew Morrison, Jane Lynch and Amber Riley pose for the camera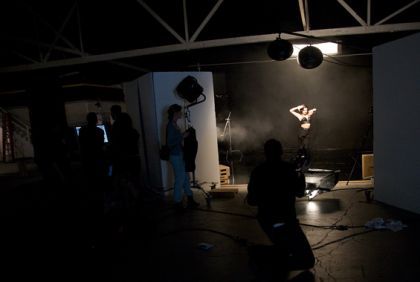 Lea Michele strikes a pose
Photos: Art Streiber ; Rodelio Astudillo.