Guy Ritchie is launching a music label called ''Punchbowl Records''
Guy Ritchie lance un label de musique appelé "Punchbowl Records".

Guy Ritchie is stepping on his ex-wife's turf. The director/former hubby of Madonna is starting a record label called Punchbowl Recordings, named after his London pub. "It's exciting to venture into the music industry," says Ritchie, who has signed the pub's house band as his first act.
contactmusic.com
Source: NY Daily News.

Music Boss Guy Ritchie
11 January 2010 10:08:43
Guy Ritchie is creating a record label to launch his London pub's house band into the mainstream.
Guy Ritchie is launching a music label.
The British director believes The Punchbowl Band, an Irish folk group who regularly play at his London pub The Punchbowl, have what it takes to be successful and is funding Punchbowl Records to help give the band a boost.
The filmmaker - who was previously married to pop superstar Madonna - said: "It's exciting to venture into the music industry.
"It's a tough place but I've seen this band connect with people. They have every chance of being embraced by a wider audience."
Among the fans of the group are 'SexyBack' singer Justin Timberlake, who has previously performed with them.
He said: "Jamming with the guys was the bust fun I have ever had without a woman."
The Punchbowl Band - made up of Willy Barr, Brendan McAuley, Steve Mulhern and Daniel Gott - will release their debut album 'Journey' on March 1 through Punchbowl Records, which is a subsidiary of Universal Records.
The record label is not Guy's only new venture for 2010.
The 'Sherlock Holmes' director is also planning his own brewery and has even registered the names of a number of ales in preparation for the business, including Bitta Ritchie, Punch Bowl Beers, Punch Bowl Ales and Ashcombe Ales, which is named after his mansion.
A spokesman for the Intellectual Property Office said: "The trademarks have appeared in the Trade Marks Journal."
Source: Contactmusic News.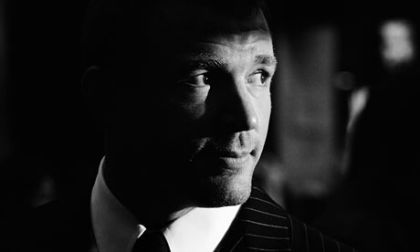 Guy Ritchie