Gwyneth Paltrow's party in the Hamptons for Madonna's spiritual guru
La fête de Gwyneth Paltrow dans les Hamptons pour le gourou spirituel de Madonna.

Gwyneth Paltrow seeks to bring kabbalah to the Hamptons
Last Updated: 4:29 AM, July 19, 2010
Posted: 1:07 AM, July 19, 2010
Gwyneth Paltrow wants to turn the Hamptons on to kabbalah. The star and Debbie Wilpon, wife of Mets co-owner Richard Wilpon, threw a party at the Wilpons' East Hampton mansion Thursday night for Madonna's spiritual guru, Eitan Yardeni, and his wife, Sarah. A source told us, "The party was all about bringing kabbalah to the Hamptons. They plan to start some classes. Gwyneth told guests how Eitan and Sarah have helped her through difficult personal times." Guests included Serafina restaurateur Fabio Granato, actor Edoardo Costa, and literary agent Mark McVeigh.
Source: NYPOST.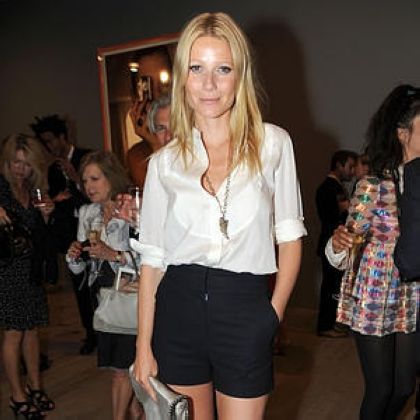 Gwyneth Paltrow