Harvey Weinstein on why Madonna called him The Punisher and ''W.E.''
Harvey Weinstein sur pourquoi Madonna l'a appellé "Le Punisseur" et "W.E.".

From Deadline:

OSCAR Q&A: Harvey Weinstein On 'The Artist,' Dueling Best Actress Contenders, And Indie Film In The VOD Age
By MIKE FLEMING | Monday January 30, 2012 @ 11:00am EST
One day before Harvey Weinstein's films got 16 Oscar nominations, we sat down in Park City to discuss everything from the Oscar race to the slow pace of acquisitions at Sundance, to how important day-and-date theatrical and VOD releases will be to the independent film business. And how, after The King's Speech was an underdog that roared past The Social Network to win Best Picture last year, Weinstein is in the uncharacteristic position of being the frontrunner with The Artist. The film has gained momentum, winning the PGA Award, as well as the DGA prize for director Michel Hazanavicius. Last night, Jean Dujardin was named Outstanding Male Actor In a Leading Role at the SAG Awards.

DEADLINE: In our last interview, we talked about your building Miramax and clashing with some filmmakers and stars like My Left Foot's Daniel Day-Lewis. How has the way you deal with filmmakers evolved?
WEINSTEIN: I was younger then. A lot of these filmmakers are younger than me, and I have the benefit of being older, and that fatherly wisdom of being able to put my arm around somebody and say, you know, we should do this; this is the benefit of my experience and I can actually cite the examples. When Daniel Day-Lewis and I were both starting out in 1989, we were volatile, principled people. Daniel felt strongly that the press was not his best friend; he wanted a private life and he's maintained that to the best of his ability. And I said, this is a movie worth fighting for. And got into a fight about it. It becomes easier when you can point to a movie like sex, lies & videotape and say, call Steven Soderbergh, who actually calculated the number of interviews I made him do. That's why Madonna called me The Punisher. The nickname is taking on different connotations, but she meant that I make her sit down and do all this press. Steve Soderbergh did 168 interviews for sex lies & videotape. I'm constantly, but more subtly than the old days, reminding people how important it is. Madonna, even though she's performing at the Super Bowl, she always finds it awkward to talk to the press. And The Punisher is because she's done a lot. Meryl has done a lot. People always come over to me and say, God, they've done more on this than they've done in the last five movies. That's The Punisher.

DEADLINE: W.E. won best song at the Globes, but critics have been harsh. Your relationship with Madonna goes back to Truth Or Dare. What did you see in the film when you acquired it at Cannes?
WEINSTEIN: Of all the movies this year that have gotten a bad shake from the critics this is the one. And I think it's Madonna. I think they see the personality behind the film. You have extraordinary performances in the movie. There's nobody can say Andrea Riseborough isn't absolutely brilliant and one of our emerging great actresses. And the rest of the cast is great. The setting, the lighting, the costumes, all of which is Madonna's vision. And the music, the ballsiness to put The Sex Pistols into a period piece. I wanted to take the adventure with her. She did a damn good job and she's getting a bad shake from people. The great thing about sending out the DVDs is, you get audience reaction, unfiltered and with no critics in front of the movie. People call me all the time and go, wow, I really enjoyed it. So, if it wasn't Madonna, if it was Joe Smith this movie would be getting three stars and about the director we would be saying wow, this is a talent to watch and a movie you should see. Of course, Madonna's line is, I don't want to be Joe Smith.

DEADLINE: What changed since you bought it at Cannes and worked with her on it?
WEINSTEIN: I don't know if it's me. I saw it before Cannes, in the editing stage. She was going to whittle it down anyway. Since Toronto and Venice, there were a couple of things she did that made it better and more understandable. And also she put some more politics in there. Stanley Baldwin was the prime minister and we dealt with some of this in The King's Speech. Winston Churchill, in The King's Speech, you see him very favorable to Bertie, but actually he was very favorable to King Edward. King Edward and he were actually talking about doing a political party together, and that's why Baldwin wanted to get rid of Wallis Simpson. There were more political things than, just, oh Wallis Simpson was a thrice divorced woman. I said to Madonna it's not clear to anybody but a Rhodes scholar but you can make it clear and she agreed. There's more documentary footage in the movie and also better voice-over that explains about Churchill, who got shouted down at Parliament for suggesting that King Edward form a new political party. Also this king was different. He was of the people, he wanted to be more active and they wanted to keep him in the king box. He was venturing into politics and they thought what he would do was a constitutional reform. I know all this sounds boring but for me it was fascinating. So it has a more historical context presented in an understandable way. Unlike me, trying to explain it.

Read the full interview with Harvey Weinstein at Deadline here: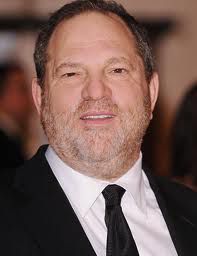 Harvey Weinstein