Inside Of ''W.E.'' Part.2: Second day of Madonna shooting in France
A l'intérieur de "W.E." Part.2: Deuxième jour de tournage de Madonna en France.

Inside Of "W.E" Part.2 : Le Compte Rendu…
30 July 2010 @ 06:07 PM
ajouté par Med-Jay Paris
La Deuxième Journée de Tournage, cette fois ci, dans la commune de ville franche-sur-mer vient de s'achever…Un Compte Rendu exclusif, un moment de partage unique…Lisez plutôt !
"05h30 : Arrivé à la Victorine des 4 premiers figurants. Séance d'habillage et de maquillage pour les marins du « Over The Rainbow ».
07h30 : Transfert de l'ensemble de l'équipe jusqu'à Villefranche-sur-Mer.
08h30 : Le bateau prend le large. Il semblerait que Madonna ait rejoint le bateau par la mer en provenance du Cap d'Antibes, un peu plus tard.
09h00 : Arrivé à la Victorine des 94 autres figurants. Préparation et habillage.
11h30 : Transfert en bus vers Villefranche-sur-Mer.
12h30 – 13h30 : Pause déjeuner.
13h30 : Madonna filme une scène sur la plage avec uniquement les acteurs principaux.
14h30 : Checking par Madonna des figurants (voir photo ci-dessous).
15h00 : Tournage de la scène principale du jour sur le port de Villefranche-sur-Mer. Wallis et Edouard accostent sur le port et se rendent dans la vieille ville (cette scène est censée se dérouler dans le port de Portofino (Italie).
17h40 : Fin du tournage sur la Côte d'Azur. Madonna est attendue ce soir sur Paris (Hôtel Ritz)."
ANECDOTES :
Méteo Capricieuse : Le tournage a été suspendu momentanément suite à une pluie violente et de fortes rafales de vent. Il fut même question un instant de le reporter.
Afin que le décor soit le plus réaliste possible, le service de la voirie a dû procéder à l'enlèvement des panneaux de signalisation.
De nombreux paparazzi étaient présents aujourd'hui.
19h00 : Envoyé par : Med-Jay Paris, Thierry Monaco et Fred Gillotteau. Un Grand Merci A Fred pour sa coopération fantastique.
Source: Madonna Electronica.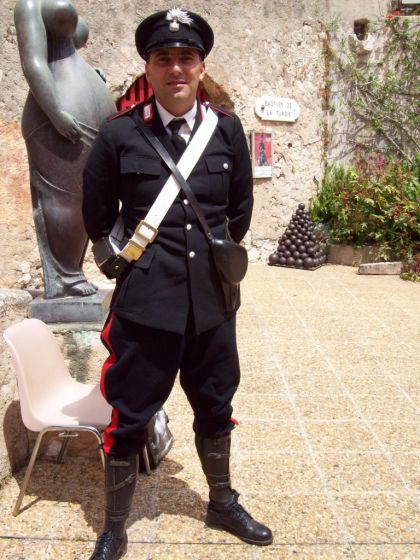 Extra at Studios Victorine - Nice, France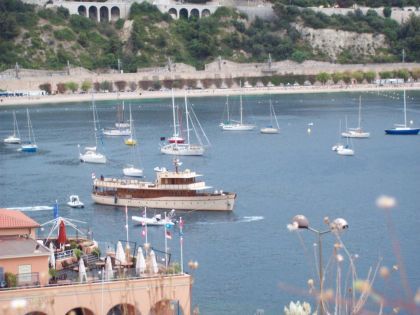 Yacht "Over The Rainbow"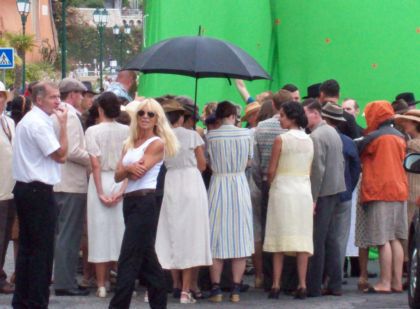 Extras of the movie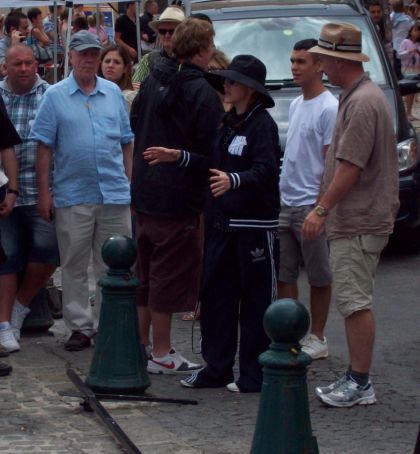 Madonna at Villefranche-sur-Mer, France - July 30, 2010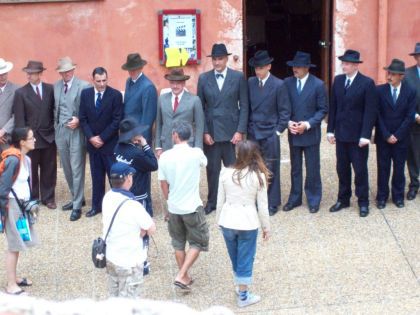 Madonna checking extras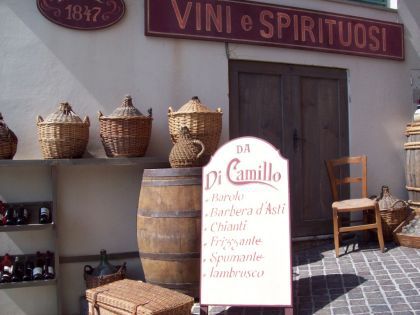 In the seaport of the city of Villefranche-sur-Mer (France) look-a-liking Portofino (Italy) for the movie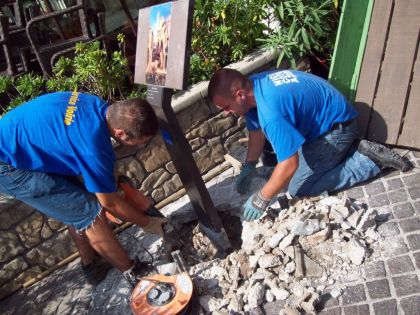 Removal of the signs for Madonna's movie "W.E." in the city of Villefranche-sur-Mer, France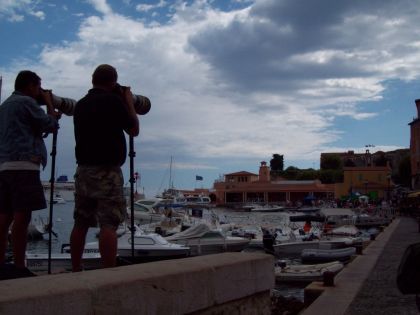 Paparazzi at Villefranche-sur-Mer, France