Interview: Madonna's Brother Opens Up (AUDIO)

Interview: Le frère de Madonna parle (AUDIO).
The Six Pack: Madonna's Brother Opens Up (AUDIO)
Posted: 03/26/2012 2:57 pm
The Six Pack is a new-school, cutting-edge radio show hosted by DJ Ben Harvey and comedian Dave Rubin. Distributed online and on SiriusXM, the show gives you a weekly dose of hot topics, celebrity guests, and brand new music, all packaged in six convenient parts. Ben and Dave take you on a journey through what's trending now, from news to views to dudes. Previous guests include Joy Behar, Andy Cohen, Fran Drescher, Steve-O, Congressman Barney Frank and many more.
Currently in its third year, The Six Pack is one of the top comedy podcasts on iTunes, with listenership in over 70 countries. Huffington Post Gay Voices will regularly feature episodes of The Six Pack.
Catch The Six Pack Saturdays on SiriusXM OutQ channel 108 from 1 to 3 p.m. EST and as a weekly podcast on iTunes, sixpackradio.com, and now... Huffington Post Gay Voices!

Episode #91: "Madonna's Brother Opens Up to The Six Pack"

It's an "All in the Family" episode of The Six Pack this week, with our guests Christopher Ciccone (Madonna's brother) and Randy Roberts Potts (grandson of televangelist Oral Roberts). Ciccone opens up about growing up with Madonna, his feelings on her new material, as well as his own non-Madonna ventures.
"I don't particularly like the Super Bowl song," Ciccone says of "Give Me All Your Luvin'," Madonna's new single. "I love my sister, but the new stuff doesn't do anything for me." He also shares his thoughts on the endless debate: Lady Gaga vs. Madonna. "Look, there are a great deal of similarities that [Lady Gaga] lifted from our shit. That's fine, because we were working from inspiration from other people from the '20s and '30s when we were doing stuff together, so as far as originality is concerned, you know, we tried to make it our own."

Download this interview here (mp3): Christopher Ciccone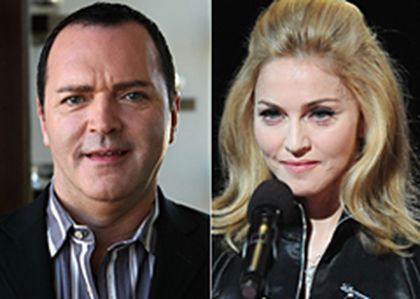 Christopher Ciccone and Madonna