Jane Lynch from Glee wins an Emmy Award
Jane Lynch de Glee gagne un Emmy Award.

Split personality for Emmy Awards
By DAVID BAUDER, AP Television Writer – 30/08/2010
Entertainment Writer Anthony McCartney contributed to this report
Emmy had a split personality this year. Television's annual awards show honored hot new broadcast comedies "Modern Family" and "Glee," while sticking with more familiar favorites from cable in drama.
While Fox's "Glee" was beaten out for best comedy, the musical's impact was demonstrated when Emmy Awards host Jimmy Fallon poked fun at the highly rated show with his opening routine. Fallon played the leader of a "glee club," joined by some of the series' stars and contributors like Tina Fey and Jon Hamm, performing "Born to Run."
The skit won huge applause from a jaded industry audience.
The show's creator, Ryan Murphy, earned a best directing Emmy and the tough coach, Jane Lynch, beat back two "Modern Family" stars to win best supporting actress in a comedy.
Murphy noted that "Glee" is about the impact of arts education on high school students.
"I would like to dedicate this to all of my teachers who taught me to sing and finger-paint," he said.
Source: AP.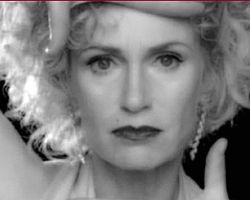 Jane Lynch as Sue Sylvester takes on Madonna's Vogue in "Glee - The Power of Madonna".