Jason Derulo: Madonna wannabe
Jason Derulo: Madonna wannabe.


By Amy Mosura
Philippine Daily Inquirer
First Posted 21:32:00 07/26/2010
When a female music artist claims she wants a career just like Madonna's, it's par for the course. But when a male artist says it, you pay attention. Such is the case with pop-R&B singer-songwriter Jason Derulo, with whom we caught up right before his series of gigs which ended on Sunday at Ayala Malls, the last leg of an Asian publicity tour that included stops in Singapore and Malaysia.
At 20, he's already had a successful career writing songs for R&B stars like Donnie Klang and Cassie.
With the March 2010 release of his 10-track self-titled debut album, he now has a flourishing chart presence as well. With a focus that allows him to write a song "in about 20 minutes to two hours," maybe it's just the start for the young star. Having had a well-received supporting spot on Lady Gaga's Monster Ball tour, and a remarkable 8 million digital singles sold since March, Derulo's using his downtime for this promo tour before launching into another support gig, this time for the Black Eyed Peas.
- What's it like on your first Asian tour?
It's been good. It's a different culture, so it's been really cool to see how different people act in different places, and how similar they are, as well. I've got no expectations. I'm coming with open eyes and open ears, and I want to see what's there to experience.
- Prior to this, you worked with Lady Gaga, who, like you, was a songwriter before she became a recording artist. What was she like?
You know, she looked into my eyes once and said, "I've worked with a lot of talented people, but you're different. You're special." It was really cool, especially coming from someone like her. A lot of people have a chip on their shoulder, and wouldn't even consider saying something like that, but not her.
- Is Gaga the person you look up to in terms of plotting out your career?
I'd have to say it's Madonna. She's done a very good job of reinventing herself time and again. She's been able to stand the test of time with every record, and she's a new person every decade. That's what I aspire to. I mean, I don't even know what my next record's going to sound like, so I hope I can reinvent myself by the time that comes.
- You've mentioned before about working a long time to get to this position, but you're just 20. How much work could you have possibly put into this if you're that young?
When I was 5, I saw Michael Jackson on TV, and I told my mom that I wanted to be just like him. They knew I was serious when I took up the piano when I was 8, and wrote my first song, about this girl I had a crush on. So depending on how you look at it, I've been working towards this goal for about 12 to 15 years.
And really, all I want is to continue on this same path with the same focus that I gave it from before I had the album. What happens is that people tend to lose sight of the hunger and the drive they had in the beginning when they were trying to get (success). So that's my game plan to stay in this business: Just put my life and my drive into my music. For me this isn't a hobby, this is something I feel like I'm obligated to do. I have a lot of goals and aspirations that some might think are crazy, but it's destiny to me.
- You feel obliged?
Yeah. You know, music heals the world – it's what people turn to when they feel down on their luck, or if they had a bad day. I want them to turn on my CD and say, "This made my day a bit better." If they want to celebrate, I want to be the person who helps them celebrate.
Source: INQUIRER, Philippine News.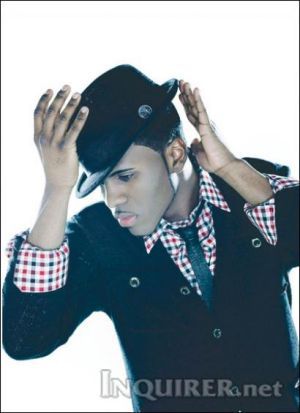 POP-R&B singer-songwriter Jason Derulo.