Jean Paul Gaultier: ''inhibitions become exhibitionism''
Jean Paul Gaultier: "les inhibitions deviennent exhibitionisme".

Jean Paul Gaultier: I'm very shy
Cover Media – Fri, Jun 10, 2011
Jean Paul Gaultier has revealed that he is "very shy".
The haute couture fashion designer uses his inhibitions to inspire his creativity.
The French fashion visionary, who has designed for controversial artists Madonna and Marilyn Manson, is infamous for shocking with his outrageous catwalk shows and mixing up gender concepts.
"Basically I am very shy. But that is when you can express yourself the most – inhibitions become exhibitionism," he told the British edition of Marie Claire magazine.
But the designer, whose extraordinary career is being celebrated in an exhibition in Montreal, says he has left his days as the 'enfant terrible' of fashion behind.
The 59-year-old explained that looking back on his life's work feels surreal.
"I was flattered by the idea of the exhibition, but it felt a little like a funeral. So yes, now I'm no longer the enfant terrible. Maybe I am the terrible man!" he laughed.
Talking about his influences, Jean Paul revealed the idea behind the catwalk show in which he sent models with grey hair down the runway.
Despite working in an industry obsessed with looks, the creative isn't afraid of the ageing process.
"It was about an elegance of a time when a woman didn't want to look like a girl but a lady. For me, the idea of getting old is not bad because I have the image of my grandmother – she is not alive, but she is still alive in my head," he said.
Source: Cover Media.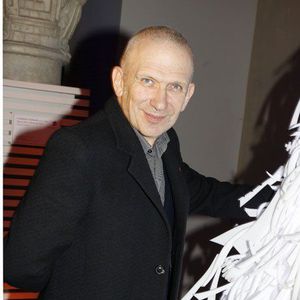 Jean Paul Gaultier