Jesus Luz at the swimming pool in Rio with Madonna's daughters
Jesus Luz à la piscine à Rio avec les filles de Madonna.

10/02/10 - 19h47 - Atualizado em 10/02/10 - 19h55
Jesus Luz se diverte em dia de piscina com os filhos de Madonna
Cantora estava em São Paulo nesta quarta-feira, 10.
Família está hospedada no Rio.
Do EGO, no Rio
Enquanto Madonna estava em São Paulo para um encontro com o governador José Serra, Jesus Luz se divertia na piscina do hotel com as filhas da cantora. O modelo brasileiro fez a alegria da pequena Mercy James brincando de jogá-la para o alto. Lourdes Maria, filha mais velha de Madonna, também estava na piscina.
A rainha do pop desembarcou no Rio na terça-feira, 9, e está hospedada no hotel Fasano em Ipanema Zona Sul do Rio.
Source: EGO.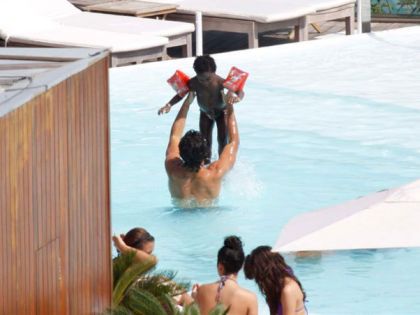 Jesus brinca com Mercy James.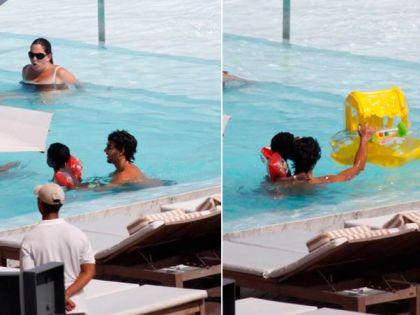 Jesus faz a alegria de Mercy James.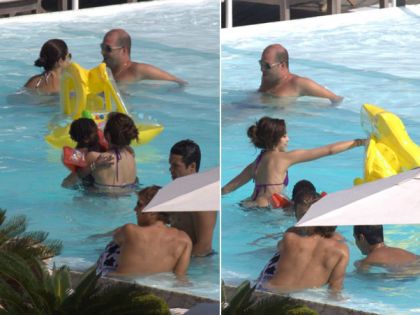 Lourdes Maria também brincou com Mercy.