Jesus Luz back at Madonna's home in London
Jesus Luz de retour à la maison de Madonna à Londres.

Jesus Luz back at Madonna's home
The on-off relationship between Madonna and Jesus Luz appears to be on again.
Published: 5:27PM BST 01 Jun 2010
The 51-year-old pop star's Brazilian toy boy, above, flew into London and is now ensconced at her £6 million Marble Arch pad. He has already been out partying (on his own) at the Aura nightclub in Mayfair. "He danced all night with a variety of girls," whispers my man with the Martini.
"He made a friend, too, of the Big Issue vendor outside the club, to whom he gave a £5 note for the latest issue, which he read eagerly."
Source: Daily Telegraph.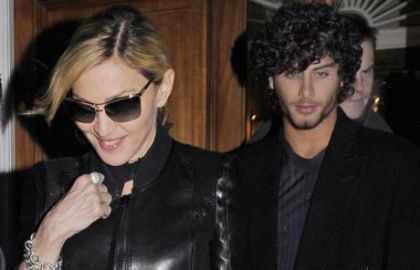 Madonna and boyfriend Jesus Luz out and about in Knightsbridge, London.
Photo: Copetti/Photofab/MCP/Rex Features.