Jesus Luz played Madonna's ''Celebration'' in church
Jesus Luz a joué "Celebration" de Madonna à l'église.

Madonna's man Jesus DJs in church on alter
By 3am's Clemmie Moodie and Danielle Lawler 10/07/2010
It's not often you get to see Jesus DJing in a church, on an altar..
Madonna's play-thing Jesus Luz did an electric 55-minute set on the decks on Thursday.
He was partying alongside Beth Ditto at the glitzy Thomas Sabo bash at St Mark's Church in Mayfair. But 10 minutes into his set, the music went off, leaving the chapel in silence as a red light shone down on Jesus from above as he signalled to the soundmen.
We're told: "Sadly, Madonna couldn't make it into church, but Jesus gave her a shout-out anyway, playing Celebration as his final track." Amen to that.
Source: Mirror.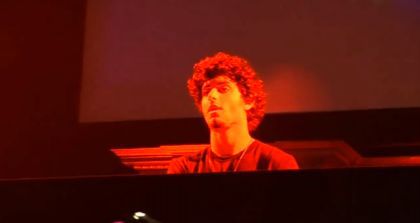 Jesus Luz DJ at St Mark's Church in London on July 8, 2010