Joe Henry about an album for Madonna and Belafonte/Madonna meeting
Joe Henry au sujet d'un album pour Madonna et la rencontre Belafonte/Madonna.

Past comes alive for Joe Henry
By DARRYL STERDAN, QMI Agency
July 21, 2010
To Joe Henry, the past is what you make it.
"I'm one of the people that happen to believe the past is alive," explains the Grammy-winning producer and performer. "There's a great quote from John Cage: The past doesn't influence me; I influence the past. Every time you put on an old record, it sounds a little different, depending on where you are in your life. It's not just laying there like a static thing. You're casting a new context on it."
Henry speaks from experience; the meeting point of past and present is literally where he lives and works. Beginning with Solomon Burke's landmark CD Don't Give Up On Me in 2002, he has produced a series of acclaimed comeback albums for heritage artists such as Bettye LaVette, Ramblin' Jack Elliott and Mose Allison -- most recorded in his home studio in Pasadena's historic Garfield House, the former summer home of slain U.S. President James Garfield's widow. Between recording these artists and other contemporary performers, the 49-year-old singer-guitarist maintains a healthy recording career of his own, with 11 albums of stylish roots music under his belt, including last year's cinematic Blood From Stars. He has even collaborated with his wife's sister, who happens to be a little-known singer named Madonna.
Before heading north for a rare Canadian appearance at the Calgary Folk Festival, the articulate Henry shared his thoughts on history, his dual careers and dealing with his sister-in-law. The highlights:
- Isn't it weird to live in the Garfield House?
It's weird on a number of levels. I don't know how I'm getting away with it. It's exciting to live in a house that has real history and a story attached to it. You feel like you're joining something in progress.
- You're hardly Mick Jagger, but you are a public figure. Doesn't living out in the open cause problems?
Occasionally. I'm not the kind of public figure for whom that is an issue, though I will say my wife's sister is the sort of public figure for whom that is an issue. It's become a bigger problem because of my proximity to her. There are fanatics of Madonna who may well decide to walk up to our yard because they can. It has happened and it has been uncomfortable. I've never felt in jeopardy. But I certainly have felt irritated because of it.
- It seems you've got parallel careers. Do you see yourself more as a musician or a producer these days?
When I first found myself producing records for other people, I wrestled a bit with what it meant, and whether it was a case of 'Those who can do and those who can't produce.' But I've come to find it's just two sides of the same coin. It's all work that I do as a musician. What I do for a living is try to make something meaningful and engaging come out of a pair of speakers. It matters less and less to me whether it's my voice and my song or somebody else's voice and song.
- Was the Solomon Burke album a turning point?
Sure. I had produced a few other things. But it was the first time anybody started calling me a record producer. It was the first time I started thinking of myself not just as a songwriter who was slumming, or that somebody was calling me because they couldn't afford T-Bone Burnett. It was a deliberate choice to take an artist who has a terrific legacy in place and start thinking philosophically about how to make a record that is authentic to who he is, yet isn't something he's already done before. That's the balance I'm always looking for when I'm asked to work with anybody who's in the museum. I don't know how conscious I was in that exact moment that I was building a template from which I would continue to work, but I certainly know in retrospect that it was a significant point of demarcation.
- What's your next project?
I have a record coming out in October that I just finished, with Aaron Neville doing old gospel and spiritual music. We recorded over three days here at the house with most of my band and Allen Toussaint on piano. We did a lot of gospel stuff from the '40s and '50s, along with old country-blues takes on spirituals -- stuff from Leadbelly and Big Bill Broonzy, old soul stirrers. It's really raw and it's really fantastic.
- What about producing an album for Madonna?
Don't think we haven't talked about it. When she's ready to make that shift, it's easily done. I think it's just a matter of her getting to the point creatively where she is completely at peace with swimming in different water. I believe we'll get there. And I'll be terribly excited about it when it happens.
- Did I read you were also making an album with Harry Belafonte?
It's not an album. I started working with him because he's finishing a film documentary about his life. And I produced a track for him last summer that I believe is going to be in the documentary. I'm also involved in another film project with him. I just kind of consider myself in his employ in whatever way he needs me. Travelling around with him, I find it hard to keep up, and he's 83. I had the occasion to introduce him to my sister-in-law over cocktails. They both desperately wanted to meet each other and I realized it was in my power to connect the dots. It was amazing. Harry was very smitten with her -- the first thing he said to me the next day was, 'You know, if I were only 70 ... '
Source: CANOE/JAM! Music.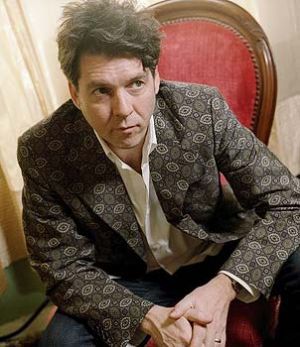 Joe Henry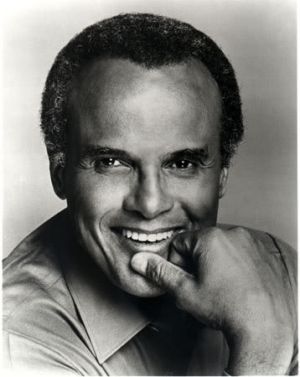 Harry Belafonte