Kevin Stea on his fondest memory of working with Madonna
Kevin Stea sur son meilleur souvenir de travail avec Madonna.

Kevin Stea was playing a game today and answering questions from friends on twitter and facebook!
Answering Questions #6: What is your fondest memory of working with Madonna and would you work with her again?

About Kevin Stea
Kevin Alexander Stea (born 17 October 1969) is an American dancer, choreographer, actor, singer, director and model.
Stea was born in Hollywood, California, and is half-Caucasian and half-Chinese. He grew up in various places in the United States (California, Marlette, Michigan; Eugene, Oregon; Milwaukee, Wisconsin and Santa Fe, New Mexico), and then completed his high school education inSingapore on a scholarship at the United World College of South East Asia, where he received the International Baccalaureate Diploma. Following that, he went on to the University of Southern California School of Cinema-Television, which he left to pursue a dance career.
A gymnast while in his youth, Stea began dancing seriously while he was at college. A year after his first dance job, he was hired by Madonna as a dance captain, dancer and assistant choreographer on her 1990 Blond Ambition Tour. Stea appeared several times in the documentary Truth or Dare, which was made about the tour. Subsequently, Stea danced and assisted with choreography for Michael Jackson. He has also worked with numerous other high-profile music acts including Prince, Ricky Martin, Janet Jackson, George Michael, David Bowie, Celine Dion, Macy Gray, Anastacia, Rihanna, Lady Gaga, Beyoncé, Britney Spears, Cher, Christina Aguilera, Tony Bennett, Will.i.am and the Pussycat Dolls.
Stea has appeared in numerous movies and TV shows, mainly in dancer roles, including Newsies, Melrose Place, Sister Act 2: Back in the Habit, Showgirls, The Birdcage, Charlie's Angels, Friends, Austin Powers in Goldmember, Rent, Scrubs and Naked Boys Singing. He has appeared in over 50 commercials, most notably for Gap, Old Navy and Pepsi. Stea also spent several years in Italy, performing, singing and choreographing on a variety shows including Buona Domenica, Non Dimenticate Lo Spazziolino Da Denti and Carramba Che Sorpresa. He also sings and performs under the name That Rogue Romeo.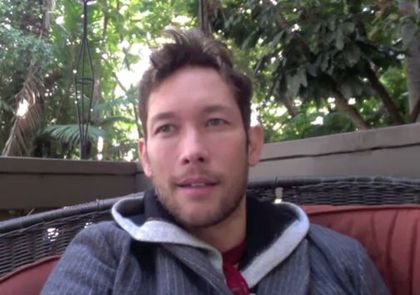 Kevin Stea