Lady Gaga: ''Madonna is wonderful''
Lady Gaga: "Madonna est merveilleuse".


By MusicRooms
01/06/2010
Lady Gaga has opened up about her relationship with Madonna, declaring the Material Girl is a "wonderful, wonderful person".
"She is so full of the most wonderful freedom and spirit, and is so kind. Working with her has always been very exciting and very fun," the Paparazzi singer said in an interview with Show Studio.
"We have shared some wonderful honest moments together. She comes to my shows, I've asked her questions, she gives me advice."
Asked what the greatest misconception about her was, she declared: "That I'm a character. Or that Gaga is separate from [alter ego] Stephanie. We are one and the same, there is no difference. I am exactly who I say I am, and I am exactly who you say I am."
The pop star also confessed that she sings along to Taylor Swift's You Belong To Me: "I sing it so loud, and I'm so embarrassed! Because I sing it so loud. But it's a great song!"
Source: MusicRooms.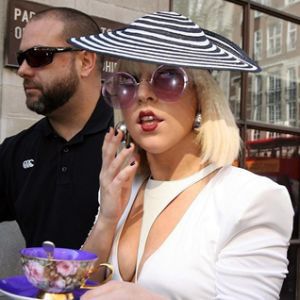 Lady Gaga