Leah Weller about her love for Madonna
Leah Weller au sujet de son amour pour Madonna.

Grazia Daily meets Leah Weller!
08 June 2011 at 15:53
Angela Scanlon
Leah Weller is a rock and roll heiress, a successful model and a London Fashion Week FROWer. As the daughter of Paul Weller (The Jam, The Style Council) and Dee C Lee (The Style Council, Wham!) she is now determined to follow in their footsteps and build a career in the music industry. Grazia Daily talks to Leah about her love for Madonna, stealing her Mum's style and getting some very cool freebies...
- Grazia Daily: Describe your style in 3 words…
Leah Weller: Minimal. Chic. Edgy.
- GD: If you could, who's wardrobe would you raid?
LW: Rihanna or Madonna. They always dress the way they I'd like to dress. I really like their stage outfits. I might be copying some of their style! Rihanna a little more I guess.
(...)
- GD: Your Mum was a backing singer with WHAM, did you inherit her costumes?!
LW: I didn't really inherit the costumes, but I definitely took inspiration from her style.

Full interview here: Leah Weller
Source: Grazia.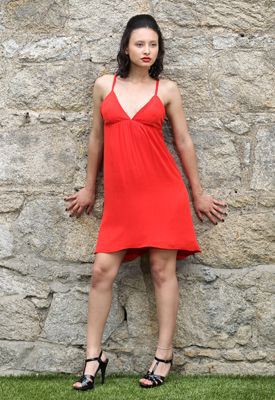 Leah Weller