Madonna again at Broadway musical ''Fela!'' with her daughter Lourdes
Madonna de nouveau à la comédie musicale de Broadway "Fela!" avec sa fille Lourdes.

They're the Material Girls
By TODD VENEZIA
Last Updated: 8:06 AM, March 27, 2010
Posted: 2:48 AM, March 27, 2010
They hardly look like Madonna and child anymore. The cougar pop star and her daughter Lourdes, 13, could have passed for sisters as they stepped out dressed to the nines after catching the hit Broadway musical "Fela" at the Eugene O'Neill Theatre. Mother and daughter are joining forces on the Material Girl fashion line and their head-to-toe garb begs the question: Who's raiding whose closet these days?
Source: NYPOST.

27 March 2010 02:03
Fascinating Fact 9025
Madonna enjoyed Jay-Z and Will Smith's Broadway musical Fela! so much, she took her daughter Lourdes to catch a performance of the show in New York on Thursday (25Mar10). The pop superstar first saw the play, about the life of revered African world music star Fela Kuti, last week (begs15Mar10).
Source: Contactmusic News.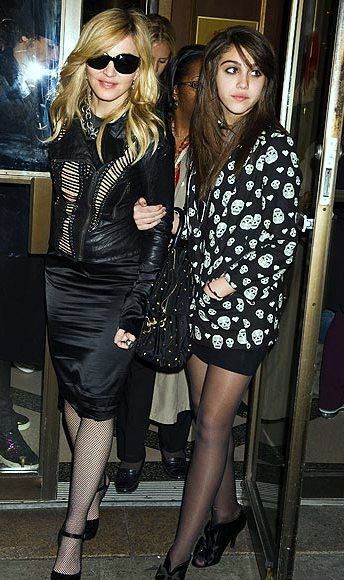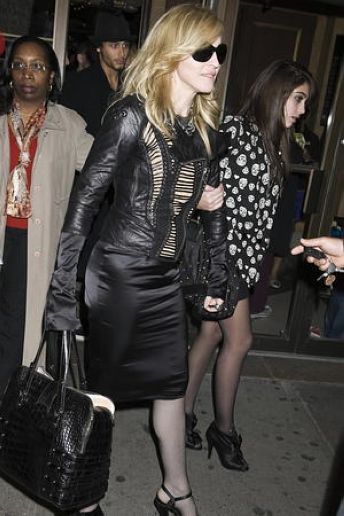 Madonna attended the Broadway musical "Fela!" with Jesus Luz in New York last week (March 18, 2010). She came back a second time as she brought her daughter Lourdes to watch "Fela!" a week later on March 25, 2010.