Madonna and family at Broadway hit 'FELA!' on March 25, 2010
Madonna en famille au hit de Broadway 'FELA!' le 25 mars 2010.

Jesus Luz steps out with Madonna, her three children to see Broadway hit 'FELA!'
Gatecrasher
Monday, March 29th 2010, 1:47 AM
It was a family affair at "FELA!" Thursday night - Madonna and Jesus Luz looked more like a duo than ever as they took her Madgesty's children David Banda, Mercy James, and Rocco to see the Broadway hit.
"Jesus came first with all the kids and their nanny, and he looked like a father figure to them for sure," says one theater-going spy. "He had Mercy in his lap almost the entire show."
And apparently all the attention from Luz made David a little jealous - "he kept getting out of his seat and running over to Jesus," says the snitch. "The kids couldn't get enough of him."
Source: NY Daily News.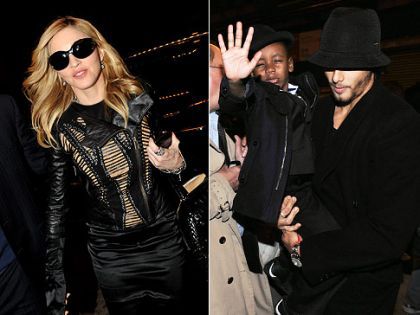 Madonna and beau Jesus Luz took her Madgesty's three children to see 'FELA!' Thursday night.
Photos: Corkery/News.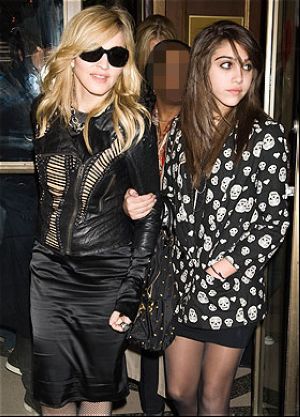 Madonna and Lourdes