Madonna and family leaving the Kabbalah Centre in NY on Jan. 23, 2010
Madonna et sa famille quittant le centre de la Cabbale à NY le 23 janvier 2010.

Madonna and family depart the Kabbalah Centre in Manhattan
Saturday, January 23, 2010
Madonna: Kabbalah Family Fun
Spending her Saturday with her children, Madonna and clan was spotted leaving a Kabbalah Center in Manhattan, New York.
Dressed in a mostly black ensemble complete with a newsboy cap and shades, the Material Girl along with sons David Banda and Rocco as well as daughter Lourdes emerged after an hour of worship.
As previously reported by Gossip Center, Madge pitched in at the Hope For Haiti Benefit Telethon on Friday night.
The 51-year-old performed for the fundraiser singing songs of both sorrow and inspiration and was spotted leaving with Jesus Luz.
Source: Celebrity Gossip.
Enjoy the pictures of Madonna out in NYC with the kids (January 23).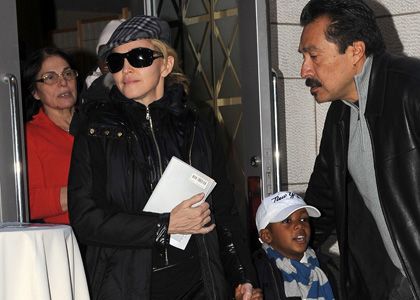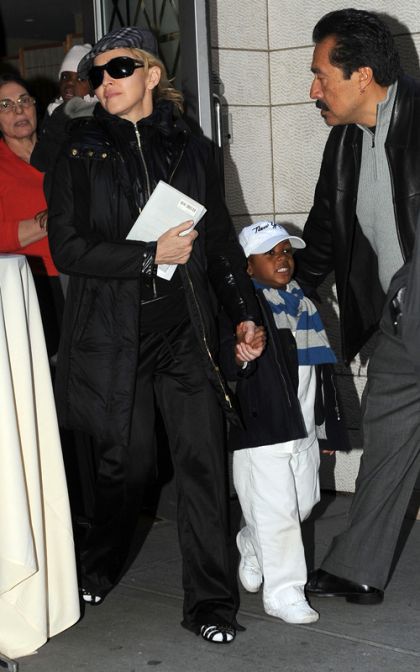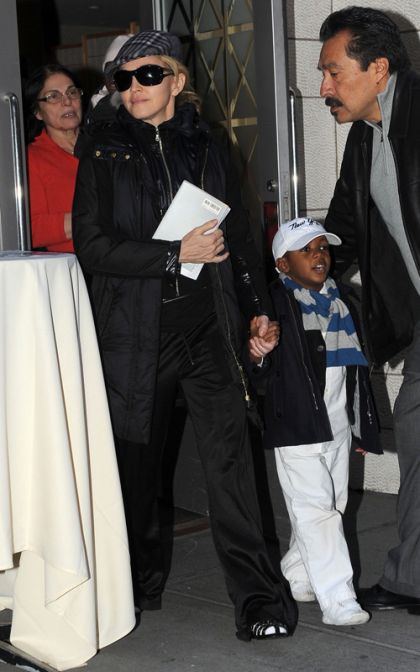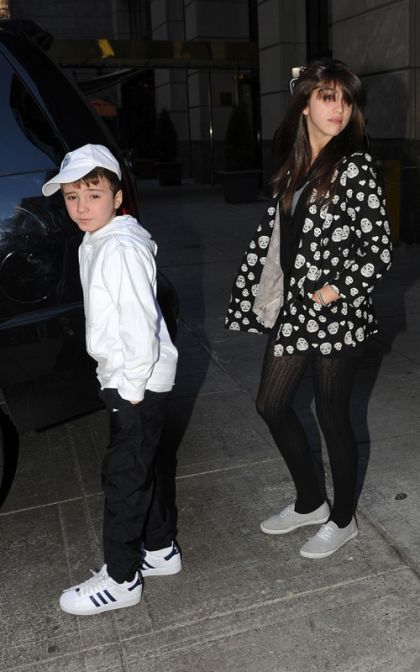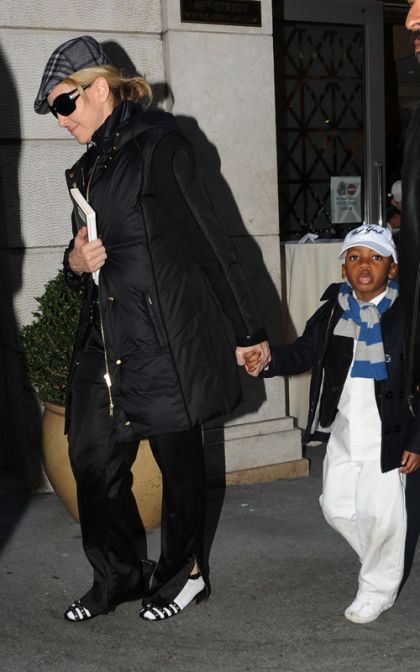 Photos: SplashNewsOnline.