Madonna and Guy Ritchie: Anyone you can do, I can do better
Madonna et Guy Ritchie: Qui que tu puisses avoir, je peux faire mieux.

Anyone you can do, I can do better
Meet the winners (and losers) outdoing each other in the 'who's got the hottest new arm candy' competition...
By Laura Millar, 11/07/2010
Madonna, 51 & Guy Ritchie, 41
Thanks to matchmaker Sting, Madge first met her mockney man in 1998, but after their break-up in October 2008, Madonna returned to what she does best (after writing No.1s and looking good in a neon leotard): seducing toyboys. First there was baseball star Alex Rodriguez, 34, then Jesus Luz, 30 years her junior - a true case of Madonna and child. Recently Guy's been seeing a younger model too: 28-year-old Jacqui Ainsley was spotted leaving his house last month.
Who won? Madonna, clearly. She wouldn't have it any other way!
Source: News Of The World.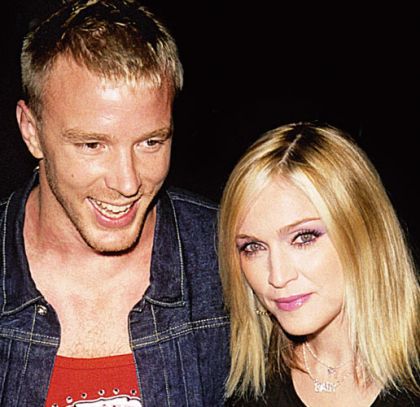 Guy Ritchie and Madonna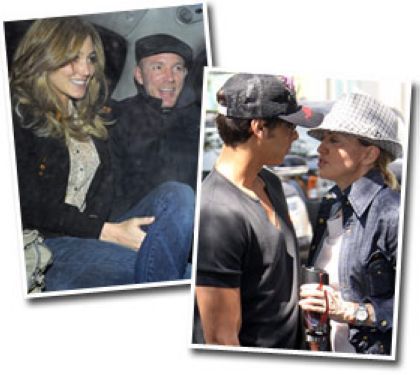 What a Guy! Jacqui's happy with her date (left). Holy union: Madonna and Jesus (right).