Madonna and Guy Ritchie on separated yachts
Madonna et Guy Ritchie sur des yachts séparés.

Can't afford your own super-yacht? No problem. This summer, the stars are simply hijacking someone else's!
By Nicole Lampert
Last updated at 12:58 AM on 7th August 2010
Who needs five-star hotels?
This year, the A-list is holidaying aboard super-yachts (anything over 150ft) and even mega-yachts (300ft and over). Even Prince Andrew is in on the act — he was pictured bare-chested on the 154ft Yalla yacht this week as he cruised around Sardinia.
Onboard, celebrities holiday in the lap of luxury: swimming pools and spas, helipads and butlers, satellite communication and medical centres.
But in a case of the haves and the have yachts, the boats aren't owned by the celebrities — they are chartered or borrowed from an even richer mate.
So who's succumbed to the celebrity yachting bug? NICOLE LAMPERT investigates...
MADONNA
Material girl: Madonna and her children have been afloat on Roman Abramovich's boat Luna
The Material Girl may be worth £300 million, but that's chicken feed compared to Chelsea boss Roman Abramovich's £11 billion.
Charitably, he's not charging her to borrow his £115 million super-yacht Luna.
But don't think this is a pleasure cruise: it's moored off Cannes, where Madonna is directing her film W.E.
The singer — accompanied by her boyfriend Jesus Luz and children Lourdes, David Banda and Mercy — has been moaning about the heat and has covered herself from head to foot in a bid to avoid wrinkles.
But friends insist she loves life on board. 'She says it's like having a floating seven-star hotel all to herself,' says one source.
The 192ft Luna was launched in April and has two helicopter pads, a covered pool, staffed spa, medical centre and hot tub.
There are more than 40 staff, including butlers and a macrobiotic chef. Windows are made of bulletproof glass while each bedroom has its own cinema-size TV.
GUY RITCHIE
No ship, Sherlock? Director Guy Ritchie had to hire the 234ft Utopia to lark around on jet skis with son Rocco, despite the success of Sherlock Holmes
His ex Madonna may be making waves on the 192ft Luna yacht, but Guy Richie has hired one bigger: the 234ft Utopia.
The Sherlock Holmes director has been showing off his new girlfriend, the model Jackie Ainsley, as he holidays off Spain on board the £30 million super-yacht, which costs £300,000 a week to rent.
He and his eight-year-old son Rocco have been larking about on jet skis.
The yacht is thought to be owned by Roger Jenkins, the Barclays executive who earns £40 million a year.
The floors are marble, the walls are lined with silk and the leather handrails are by the people who make the steering wheels on Bentleys. There is a whirlpool pool and the main suite has a hot tub.
With six crew per guest, every whim can be catered for.
Source: Mail Online.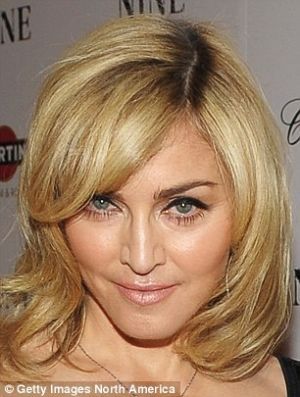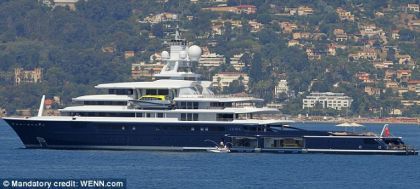 Madonna on Roman Abramovich's boat Luna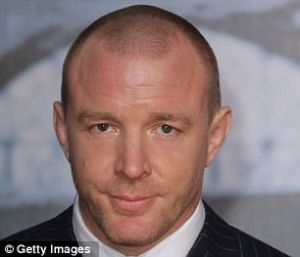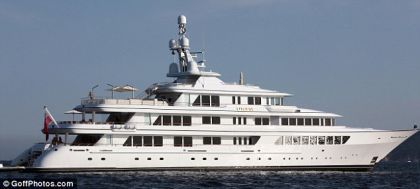 Guy Ritchie on yacht Utopia