Madonna and Jesus Luz at Fela! and clubs in New York on March 18, 2010
Madonna et Jesus Luz à Fela! et clubs à New York le 18 mars 2010.

Friday, March 19, 2010
Madonna and Jesus Luz: Party Pals
Making the most of their evening in New York City, Madonna and Jesus Luz were spotted all over Manhattan last night (March 18).
The Material Girl and her Brazilian boytoy hit up a few nightclubs in the Meatpacking District while the paparazzi followed.
Earlier in the evening, Madge and Jesus were spotted attending an after party for Fela! at the SL Lounge.
Prior to that, they were joined by Jessica Seinfeld as they attended the Broadway production of Fela! in the theatre district.
Source: Celebrity Gossip.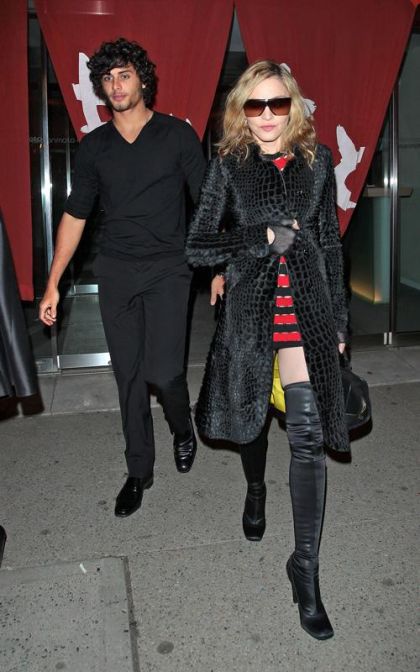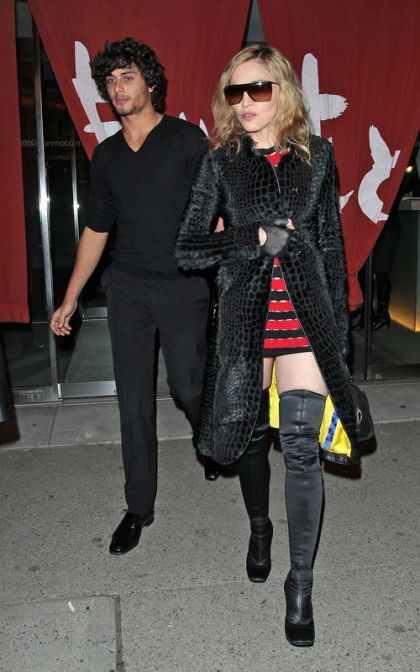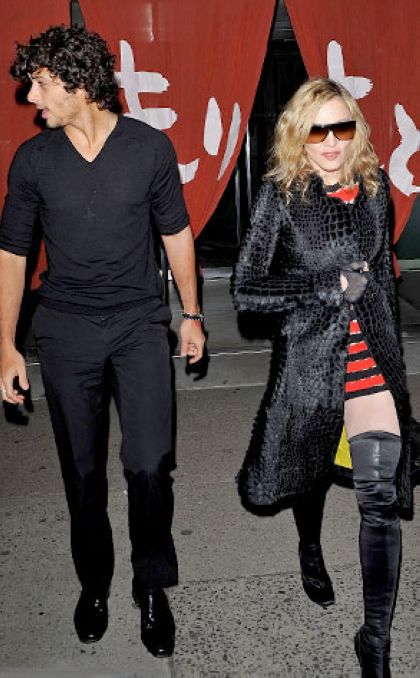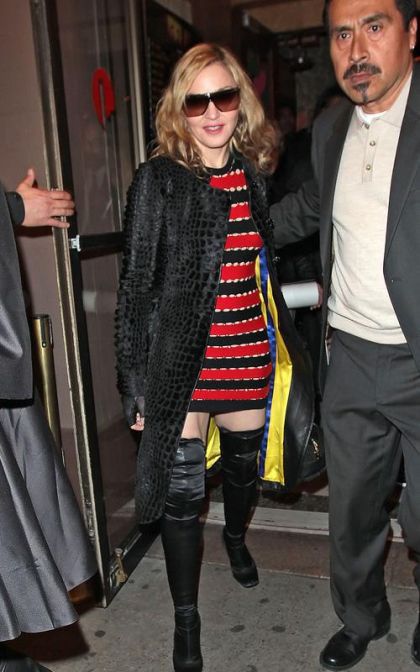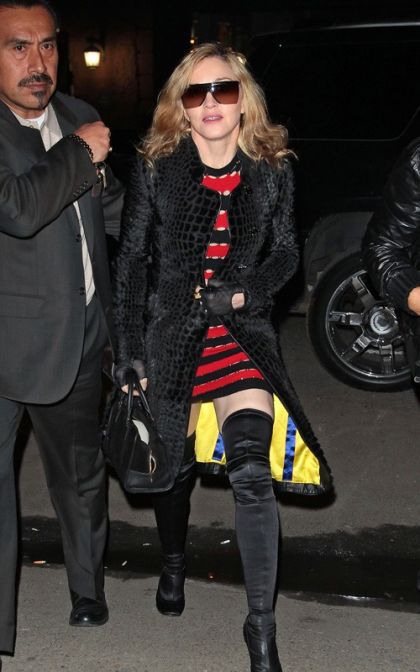 Out in NYC - March 18, 2010
Photos: SplashNewsOnline.