Madonna arrives in London from New York on January 26, 2010
Madonna arrive à Londres de New York le 26 janvier 2010.

Madonna arrives at Heathrow Airport from New York
Tuesday, January 26, 2010
Madonna Hits Heathrow
Making another trip across the pond, Madonna was spotted arriving at Heathrow International Airport in London, England today (January 26).
The "Papa Don't Preach" songstress looked a bit camera-shy as she made her way through the terminal, wearing a checkered scarf across her face.
Over the weekend Madge was back in Manhattan, spending time with her kids Rocco, David Banda, and Lourdes.
The whole crew attended a Kabbalah Center for a time of worship. The night before, Madonna sang at the Hope for Haiti Telethon.
Source: Celebrity Gossip.

Read also:

Madonna casts Vera Farmiga for ''W.E.'', goes to London to meet actors

Madonna and family leaving the Kabbalah Centre in NY on Jan. 23, 2010


Lire aussi:

Madonna prend Vera Farmiga pour "W.E." et va à Londres pour rencontrer des acteurs.

Madonna et sa famille quittant le centre de la Cabbale à NY le 23 janvier 2010.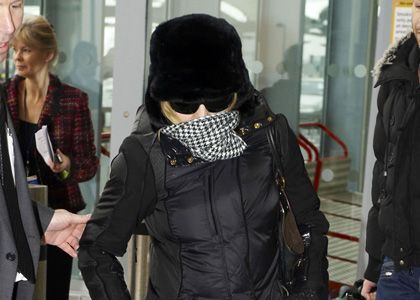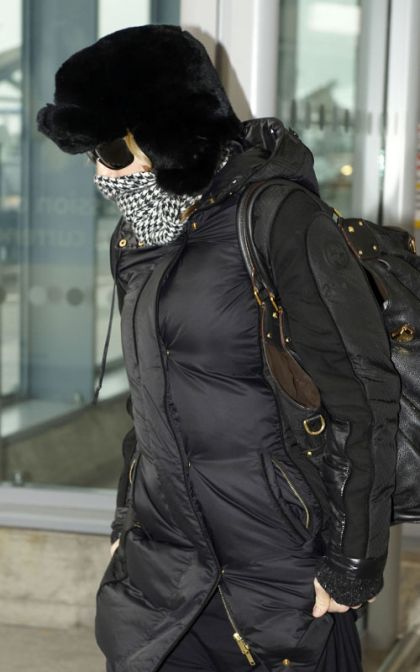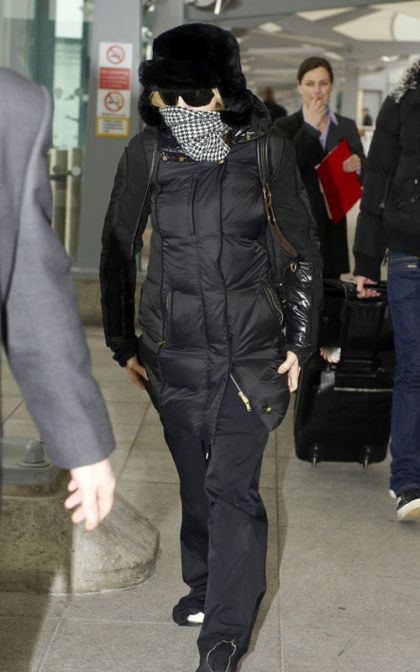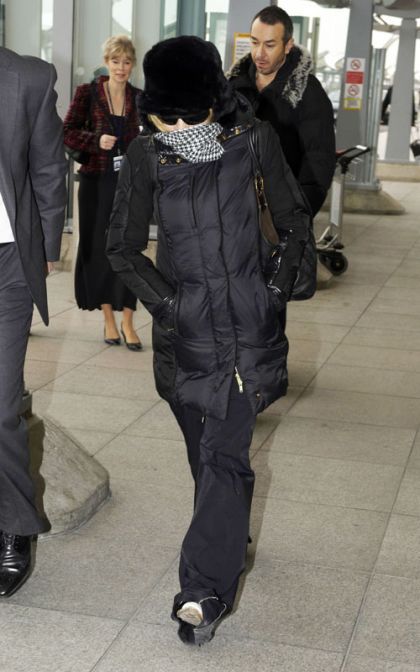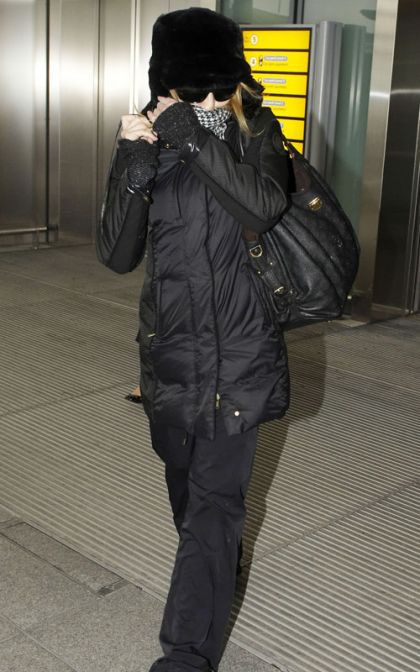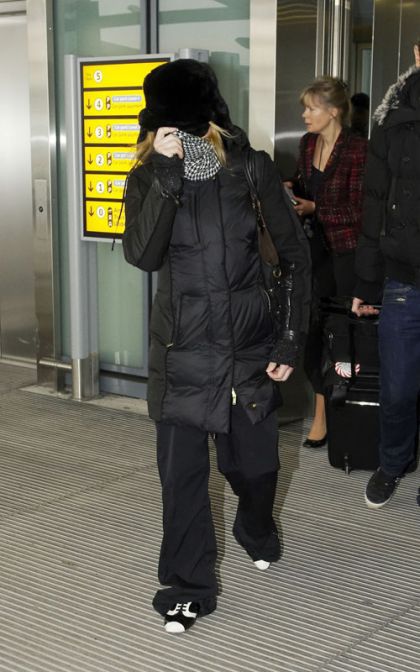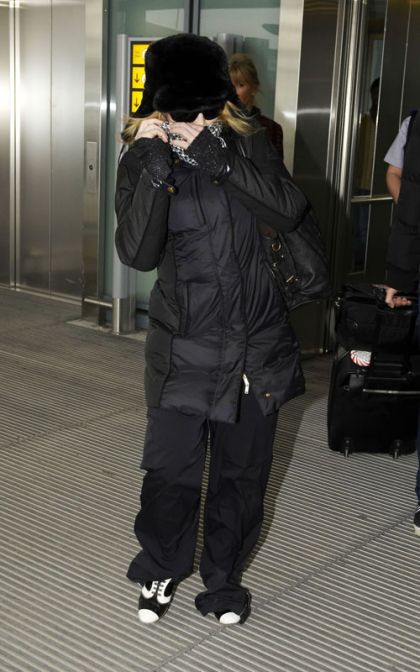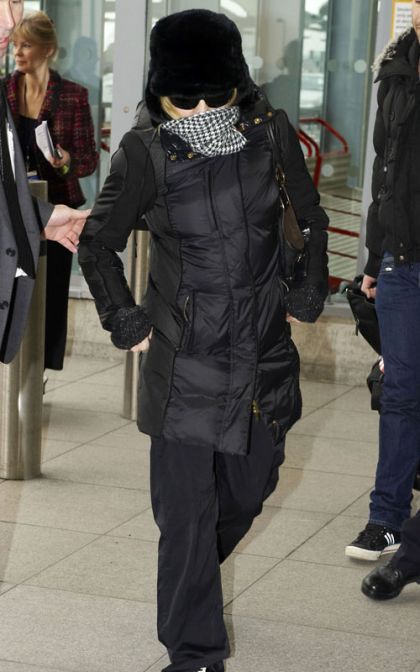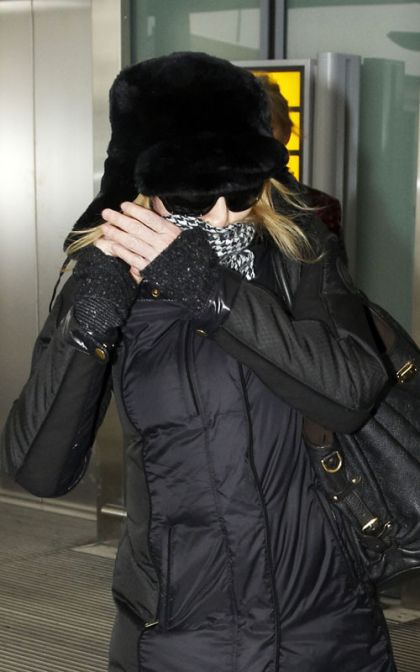 Madonna arriving at Heathrow Airport (January 26).
Photos: FlynetOnline.