Madonna arriving into London's Heathrow airport on June 10, 2010
Madonna arrivant à l'aéroport de Heathrow à Londres le 10 juin 2010.


Madonna's Heathrow Landing
Thursday, June 10, 2010
Posted by GossipCenter at 8:01 am
Coming in on a transatlantic flight, Madonna was spotted arriving at Heathrow International Airport from Los Angeles this morning (June 10).
The "Material Girl" songstress donned an all-black and white ensemble accented with a lavender printed scarf and sunglasses as she strolled through the terminal.
In related news, despite claims to the contrary Madge and Gwyneth Paltrow are still the best of friends and not in a feud.
A rep for Madonna said the story is "B.S." while Paltrow's peeps also affirm that the two ladies are "still friends."
Source: Celebrity Gossip.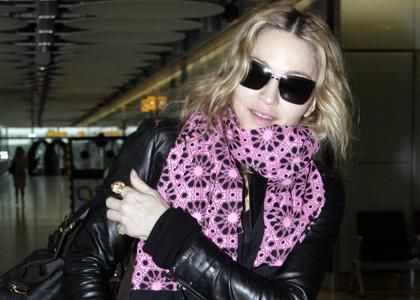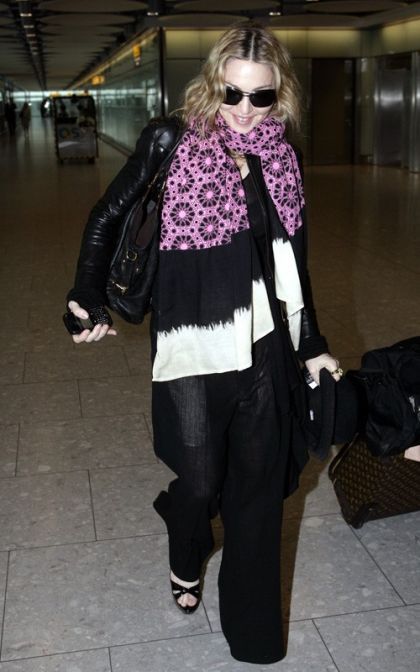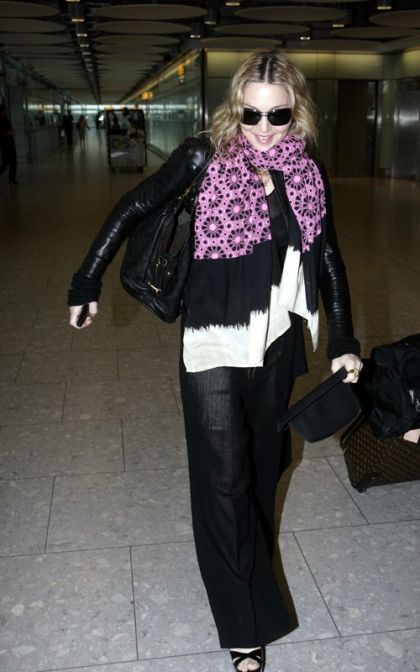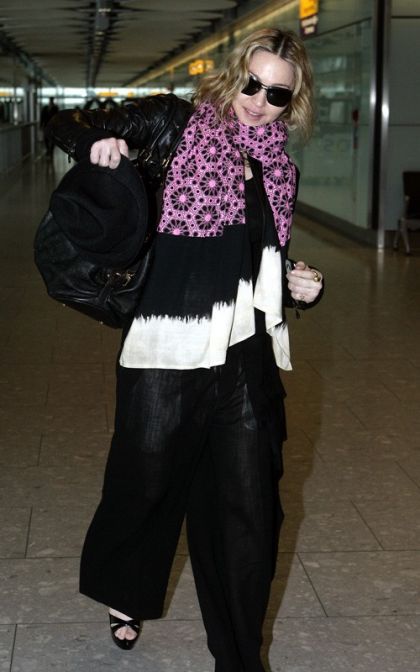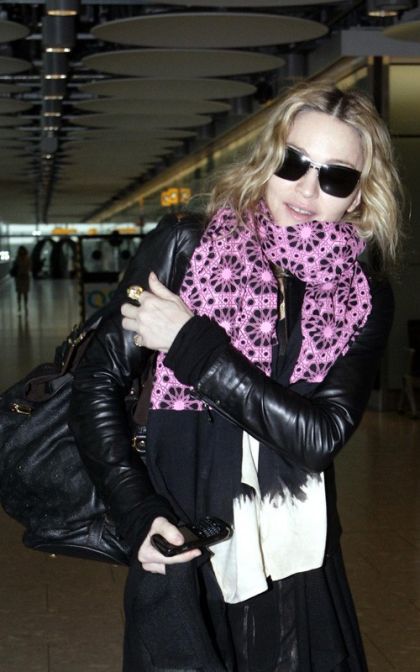 Pictures of Madonna arriving at Heathrow Airport in London (June 10).
Photos: INF Daily.