Madonna at Aura nightclub in London on July 23, 2010
Madonna à la boîte de nuit Aura à Londres le 23 juillet 2010.

Madonna's Late Night Out in London
Saturday, July 24, 2010
Posted by GossipCenter at 10:24 am
Hollywood Gossip
Enjoying a night out on the town, Madonna was spotted leaving Aura nightclub in London, England in the wee hours of Saturday morning (July 24).
The "Material Girl" singer donned a cute fedora hat and a casual jumpsuit as she made her way out of the UK hotspot and into a chauffeured car at around 2AM.
In other news, the iconic singer is showing the world just how amazingly beautiful and youthful she really is - as she recently signed a contract for a high-profile ad campaign with Dolce & Gabbana.
Meanwhile, Madonna and daughter Lourdes have chosen punky "Gossip Girl" actress, Taylor Momsen, as the face of their brand new clothing line called "Material Girl."
Source: Celebrity-gossip.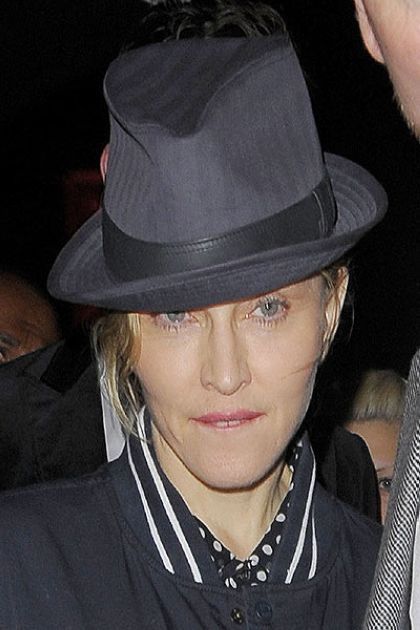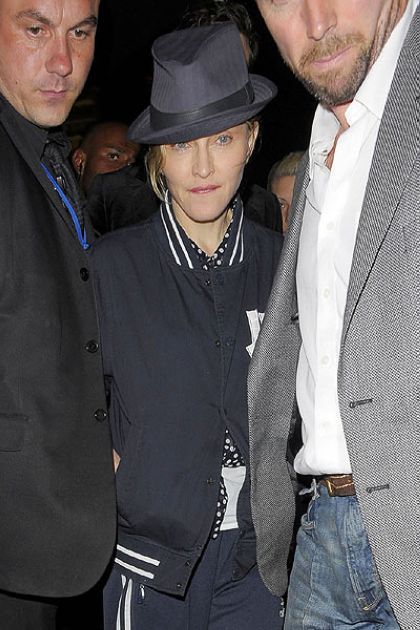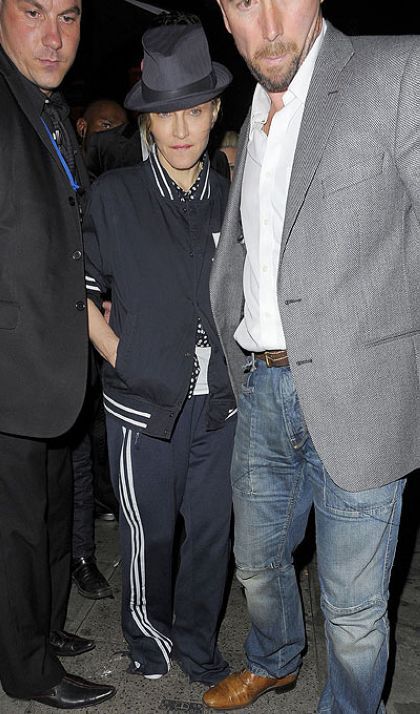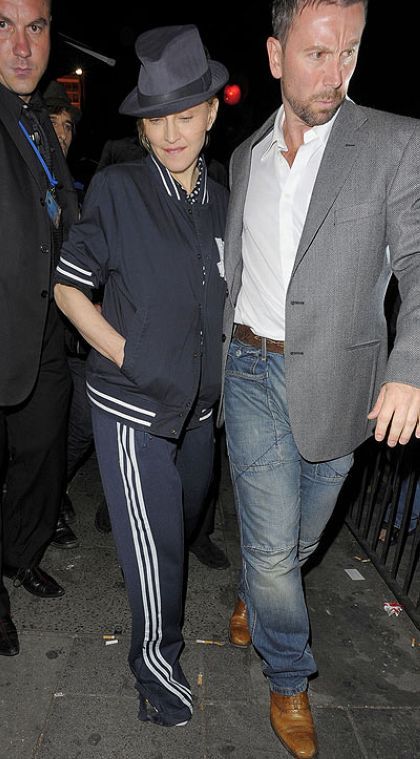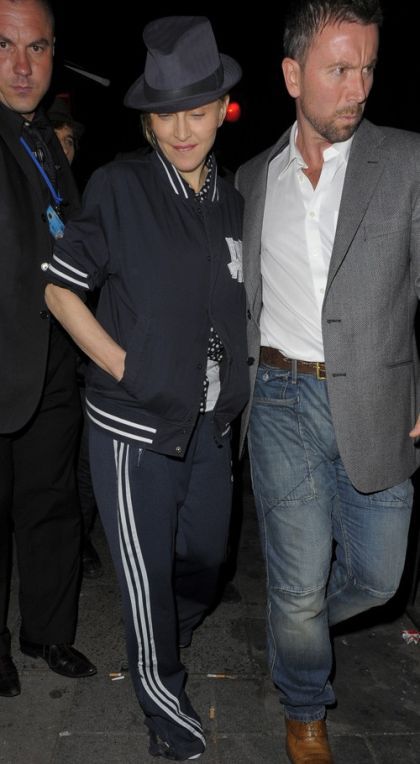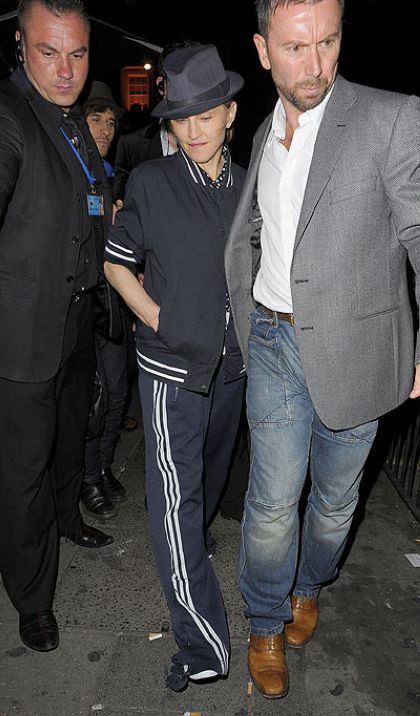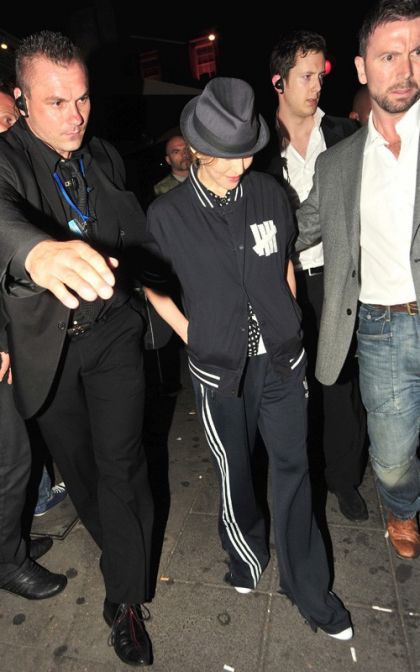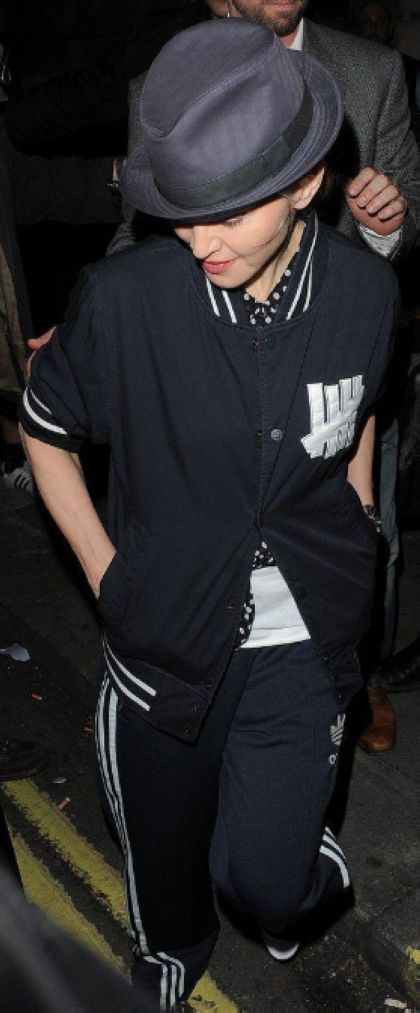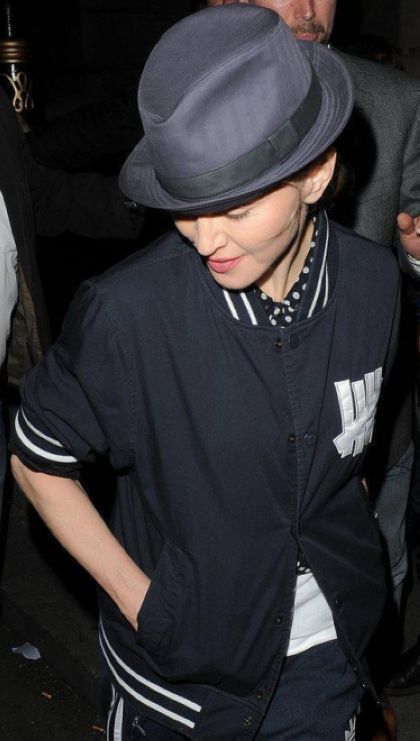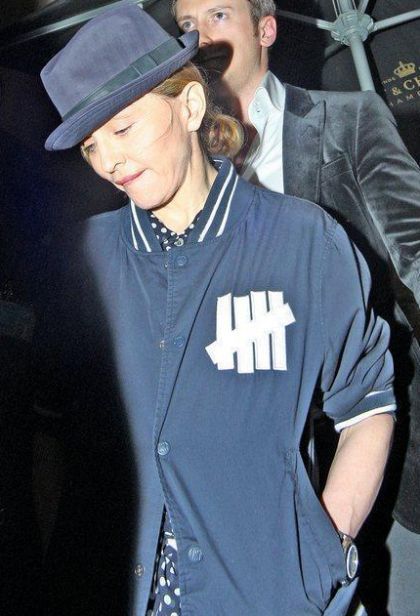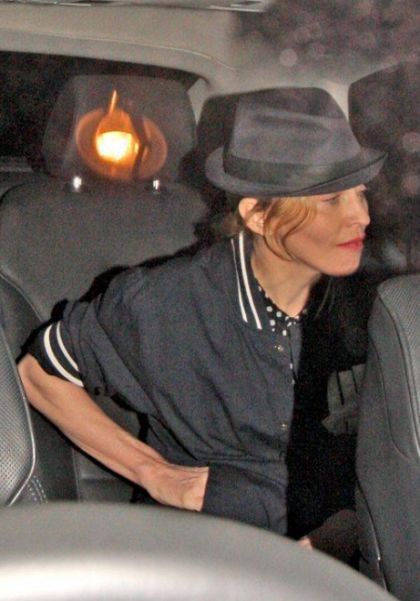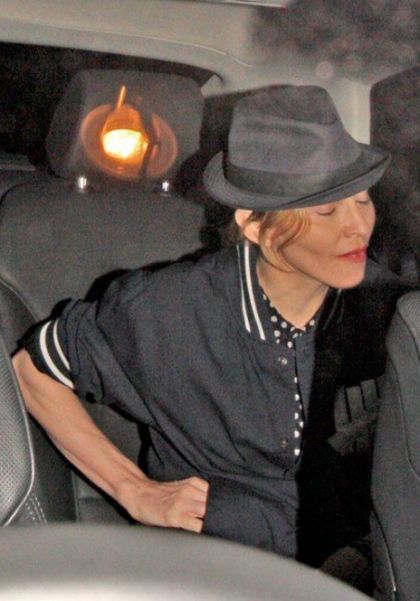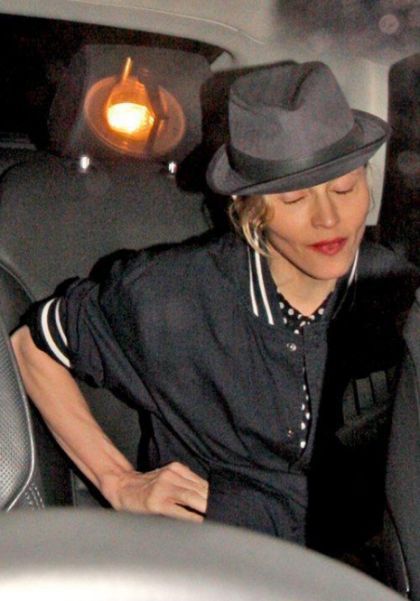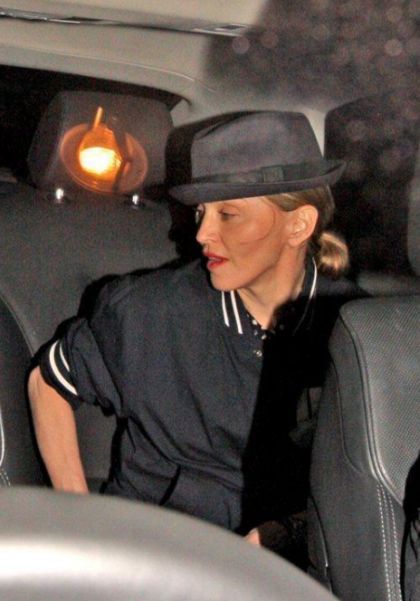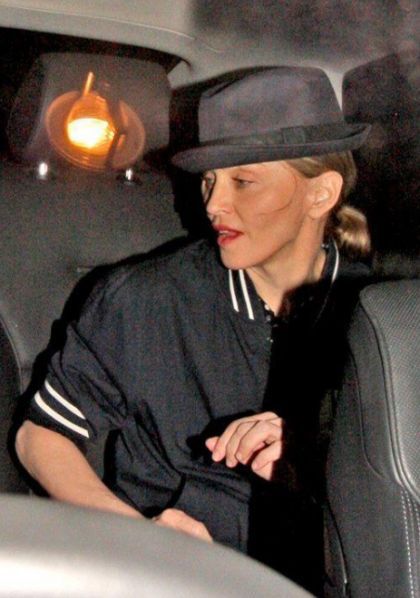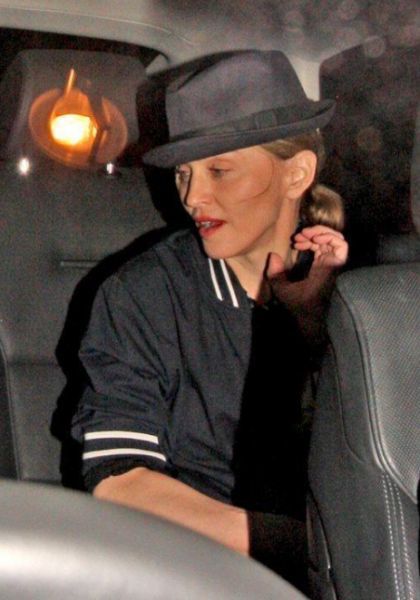 Madonna leaving Aura nightclub at 2am wearing a fedora hat (July 24, 2010).
Photos: SplashNewsOnline.com, INF Daily, Wenn.