Madonna at NY premiere of ''W.E.'': More Photos
Madonna à la premiere américaine de "W.E." à New York: Plus de photos.

U.S. premiere of Madonna's movie "W.E." at the Ziegfeld Theatre, New York - January 23, 2012.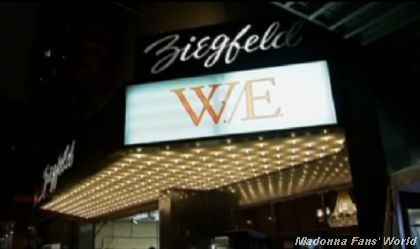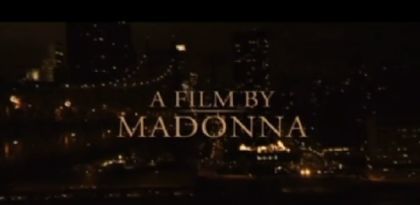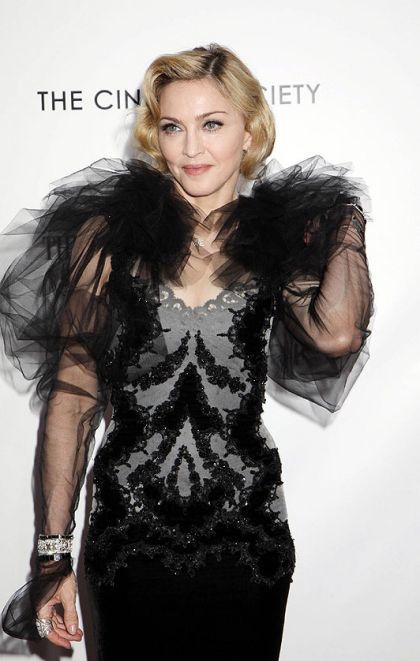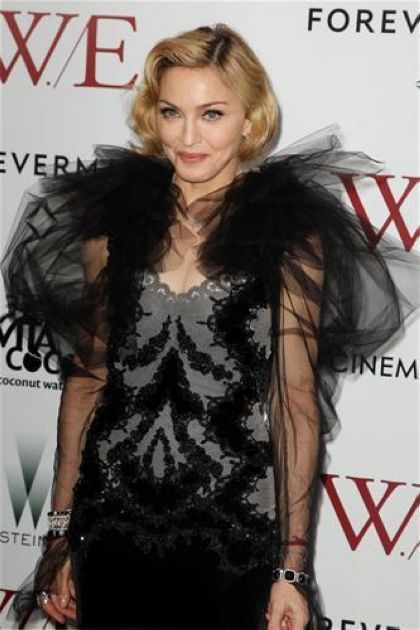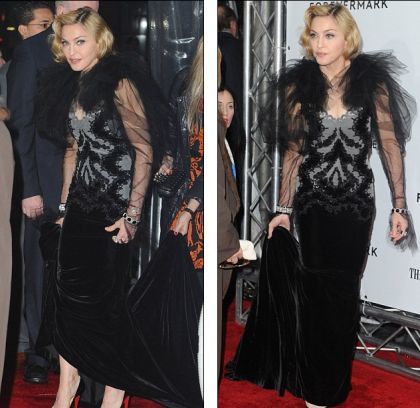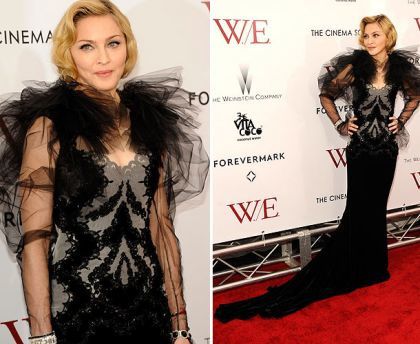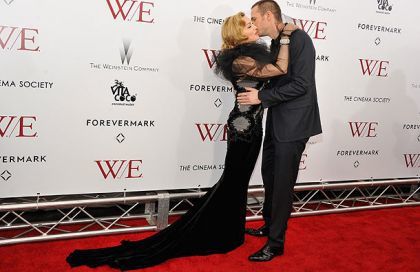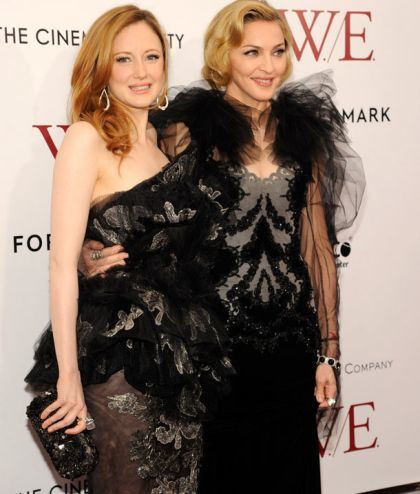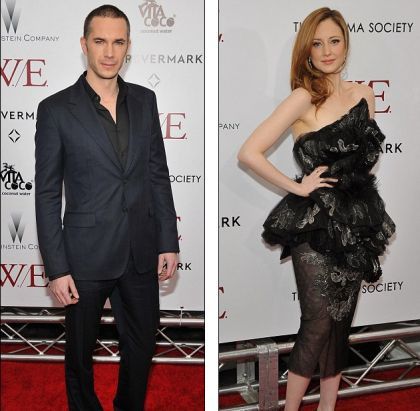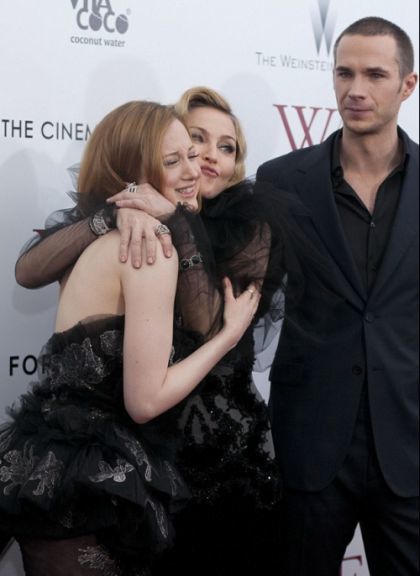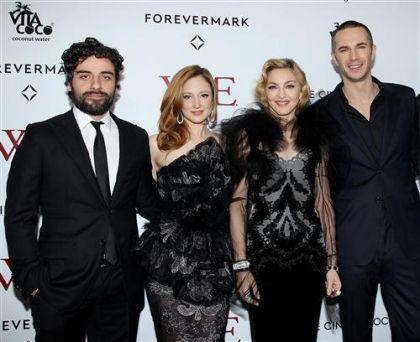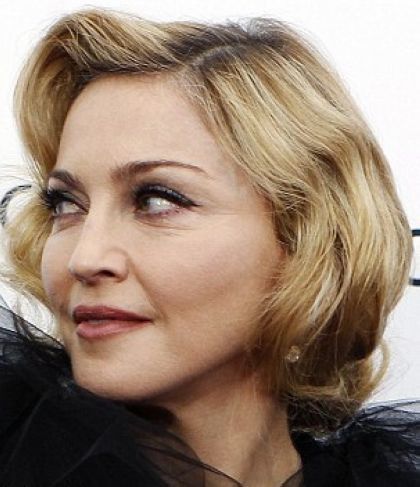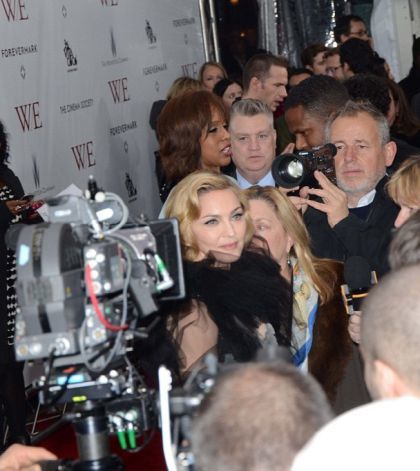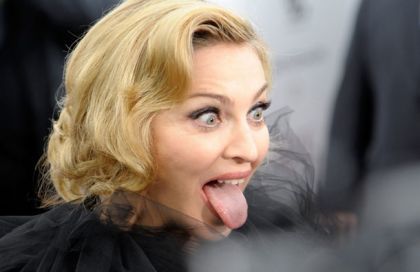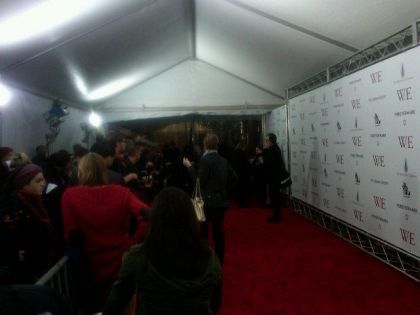 Guests list:
Andrea Riseborough
Oscar Issac
James D'Arcy
David Harbour
Lourdes
Brahim Zaibat
Donna Karan
Crystal Renn
Irina Shayk
Jessica White
Julia Stiles
Calvin Klein
Diane Von Furstenberg
Lou Reed
Lucy Lawless
Lady Bunny
Irina Shayk
Jessica White
Kelly Bensimon
Ewan McGregor
Zac Posen
Rachel Roy
Andrew McCarthy
Dolores Rice
Carson Kressley
Lucy Lawless
Ivanka Trump
W.E. NYC Premiere Gallery: Madonna, Irina Shayk, Calvin Klein, Ivanka Trump
24 January 2012
Folk from the world of fashion, like Calvin Klein, Rachel Roy, Diane Von Furstenberg, the dude from Queer Eye, Zac Posen posing, Ronaldo's bird Irina Shayk, Jessica White's groin, and a rapidly evaporating "former plus sized model" Crystal Renn… There were delightful randomers like Ivanka Trump, and not at all attention deprived Lady Bunny, alongside music legend (I'm blatantly overlooking the recent dalliance with Metallica) Lou Reed...
But what about people from the world of film, the world Madonna is desperately trying to infiltrate. Apart from those duty bound to turn up, like stars Andrea Riseborough (no prizes for guessing who chose that yoke of a dress for her) and James D'Arcy, we have Julia Styles, Lucy (I appear to have a thing for Teal) Lawless, and Pretty in Pink's Blane McDonnagh/Mannequin's Jonathan Switcher… OK, at least they're recognisable, but they've hardly set the acting universe ablaze. But all was not lost... Ewan McGregor turned up. Dressed as Bono. Her lucky star was indeed shining on Madge last night.
While we're at it, what do you think of her get up? She clearly wants you to pass comment on it, otherwise she would've gone with something slightly more understated. This was Plan B by the way; she originally wanted to wear a crystal encrusted basque (probably teamed with a pair of pants that had the W.E. trailer playing on a loop on the external gusset), but then Lourdes said something along the lines of "It's not very director, Mom."
Does plumes of tulle in need of constant tweekage strikes the right directorial tone?
More photos here: W.E. NYC Premiere Gallery