Madonna casts Fox family for Wallis Simpson film
Madonna prend la famille Fox pour le film sur Wallis Simpson.


Page last updated at 11:01 GMT, Tuesday, 6 July 2010 12:01 UK
Madonna has cast James Fox and his son Laurence Fox in her film about Edward VIII's wife, Wallis Simpson.
The film, titled W.E, began shooting on Monday. Madonna has co-written the movie, which she is also directing.
James Fox will play King George V, while Laurence Fox has been cast as his son Bertie, Edward's younger brother.
Australian actress Abbie Cornish will play a modern-day New Yorker, who becomes obsessed with King Edward's decision to abdicate for his lover.
Andrea Riseborough, best known for playing former Prime Minister Margaret Thatcher in BBC drama The Long Walk to Finchley, will play Simpson.
James D'Arcy, who starred in ITV2 opposite Billie Piper in Secret Diary of a Call Girl, has been cast as Edward VIII.
W.E is Madonna's directorial debut on a feature-length movie. She previously directed a short film, Filth and Wisdom, which premiered in Berlin in 2008.
British film critics slated the London-based drama, with the Guardian's Peter Bradshaw calling it "dumb and tacky".
Source: BBC News.

Fox Family Joins Forces For Madonna
06 July 2010 16:00
Madonna has joined forces with one of Britain's most famous acting families for her new movie W.E. - she has persuaded JAMES and LAURENCE FOX to play father and son on the big screen.
The pop superstar will direct the upcoming film, which tells the story of Britain's King Edward VIII, who abdicated the throne after falling in love with American divorcee Wallis Simpson.
She has already signed up Abbie Cornish and James D'Arcy for the film, and now she has persuaded James Fox to play King George V, while Laurence Fox has been cast as his son Bertie, Edward's younger brother.
Bizarrely James Fox's actor brother Edward Fox played King Edward VIII in 1978's Edward and Mrs. Simpson - a TV series based on the same historical story.
Source: Contactmusic News.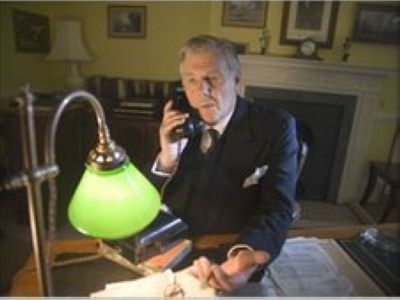 James Fox