Madonna causes controversy with stage gun stunt

Madonna provoque la controverse avec des armes sur scène.
Madonna causes controversy with stage gun stunt
The star has been seen aiming rifles at the audience during rehearsals
May 28, 2012 by Flora Neighbour
Madonna is back to her controversial habits as she rehearses for her upcoming MDNA tour, after being photographed holding a gun during rehearsals for the shows.
Practising her dance routines on stage at the Ramat Gan Stadium last weekend (May 26), the singer proved that she can still shock her fans by wielding a gun during one of the routines.
In clips taken from the star's rehearsals for the show, which kicks off in Israel, the singer is seen aiming the pistol into the crowd, with her dancers holding machine guns and rifles.
Madonna has already caused gun controversy back in 2008, when she wore a pair of Chanel heels in the shape of guns. Inviting condemnation from British anti-violence group Mothers Against Murder and Aggression.
A leaked video from tour rehearsals shows Madonna performing a mash-up of her hit 'Express Yourself' and Lady Gaga's 'Born This Way'.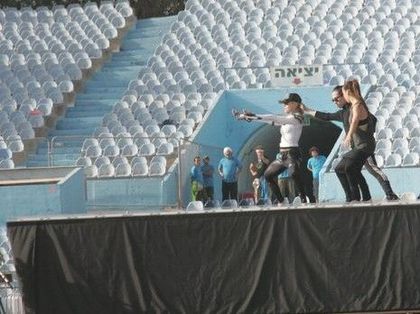 Madonna - MDNA Tour Rehearsals - Tel Aviv, Israel - May 26, 2012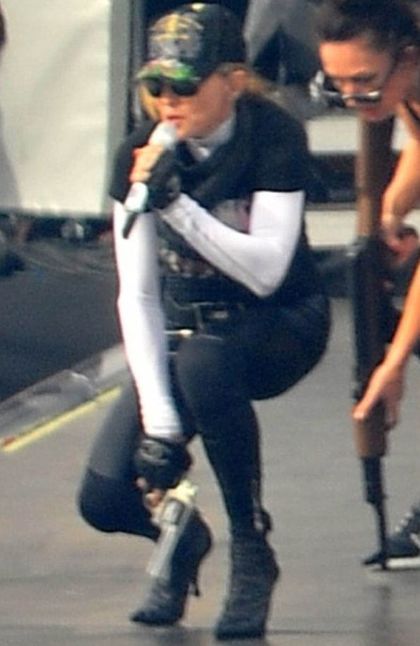 Madonna - MDNA Tour Rehearsals - Tel Aviv, Israel - May 27, 2012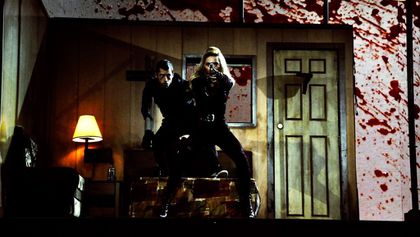 Madonna - MDNA Tour Dress Rehearsals - New York - May 2012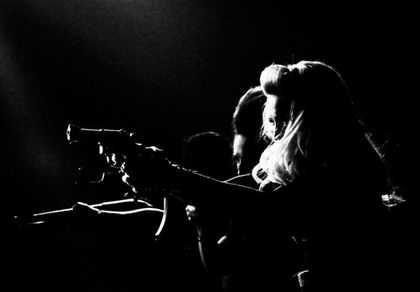 Madonna - MDNA Tour Dress Rehearsals - New York - May 2012