Madonna dines with director Tom Ford in London on January 26, 2010
Madonna dine avec le réalisateur Tom Ford à Londres le 26 janvier 2010.

Near miss as Madonna dines just 350 yards away from ex-husband Guy Ritchie
By Chris Johnson
Last updated at 11:36 AM on 27th January 2010
All she had to do was head west and take three lefts.
But unsurprisingly Madonna decided not to take the one-minute, 350 yard trip to ex-husband Guy Ritchie's pub as she dined at the swanky Scott's restaurant in Mayfair.
The singer headed out for dinner with her designer friend Tom Ford last night, while Guy, 41, enjoyed an evening with friends at The Punchbowl on the parallel street.
No doubt the 51-year-old singer was only too aware that her former flame would have been lurking close by.
After all during their relationship, she spent many a night there with the film director.
Following her catch-up with American fashion man Mr Ford, the mother-of-four jumped into a waiting car and, according to onlookers, had a chuckle to herself as she left.
Perhaps the star was amused by a message on her phone, which she was seen looking at at she sat in the back of her getaway motor.
She dressed for the occasion in a stylish long black coat, complete with matching trousers, fishnet tights, heels and sunglasses.
Her dinner date Tom was also impeccably attired in a sharp grey suit, which he teamed with a black cravat.
But Sherlock Holmes director Ritchie was not out to impress anyone, and wore casual jeans, trainers and a battered-up waxed jacket.
Following the success of his latest film, it looks like fans could be in for a second dose of the Victorian tale.
Ritchie has never ruled out doing a sequel, but said he would see how the first film did before making a decision.
The movie has so far taken $389 million (£240million) worldwide at the box office since its Boxing Day release and has earned Robert Downey Jr., who plays the famed literary detective, a surprise Golden Globe.
Now Ritchie is said to have set aside plans to direct film Lobo to clear his schedule for a Sherlock Holmes follow-up, according to producer Joel Silver.
Source: Mail Online.

Read also: Madonna casts Vera Farmiga for ''W.E.'', goes to London to meet actors

Lire aussi: Madonna prend Vera Farmiga pour "W.E." et va à Londres pour rencontrer des acteurs.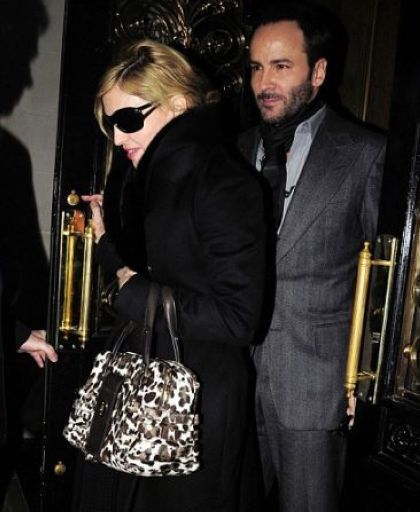 Madonna dined with American designer Tom Ford.





Near miss: Madonna went for dinner at Scott's restaurant in Mayfair last night, just 350 yards away from Guy Ritchie who was at his pub, The Punchbowl.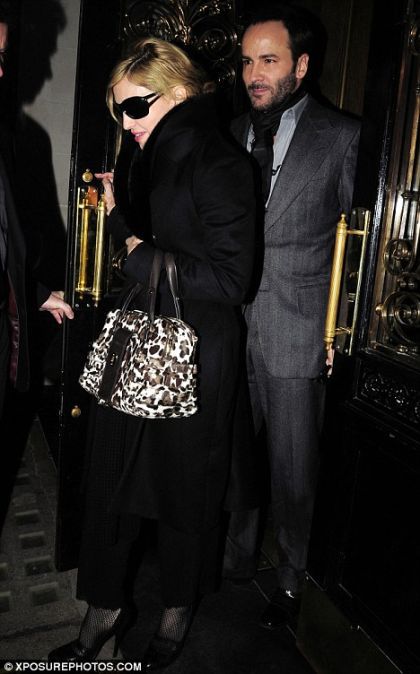 Dapper: The singer dined with American designer Tom Ford.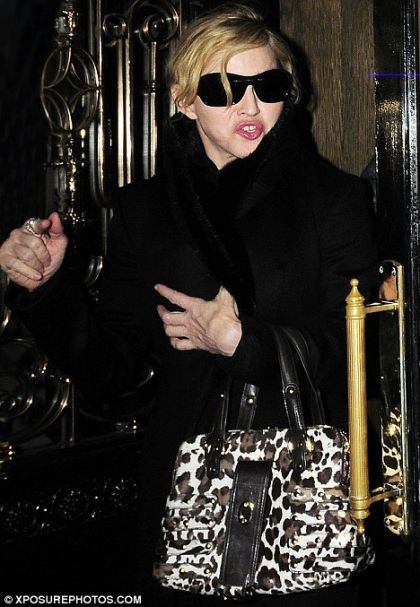 Guy who? The star dressed all in black and accessorised with an animal print bag.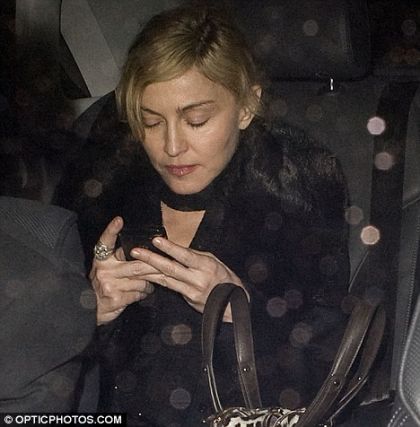 Call on me: Madonna left in the back of her chauffeur-driven car.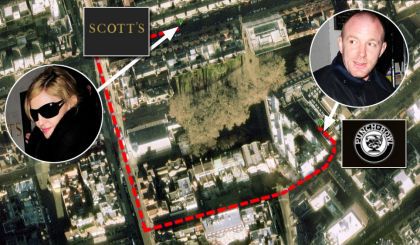 A satellite map shows how close the former couple were to each other.