Madonna Drops Celebrity Trainer Tracy Anderson
Madonna laisse tomber la célèbre entraîneuse Tracy Anderson.


First Posted: 10-11-09 09:07 AM | Updated: 10-11-09 09:48 AM

Madonna's drama with ubertrainer Tracy Anderson has come to a head. Anderson, who also trains Gwyneth Paltrow and opened a $900/month gym in Tribeca earlier this year, will no longer help the material girl sculpt her famous arms.
"Madonna had grown tired of the baggage that Tracy always seemed to be carrying with her. Tracy had grown to be more of a distraction than anything else," a source told the New York Post.
Last month Philippe van den Bossche, then head of Madonna's Raising Malawi charity, resigned to live with Anderson in New York. Anderson reportedly skipped out on the final leg of Madonna's tour to be with van den Bossche. Madonna's freakishly chiseled appearance has also raised eyebrows this summer.
"This is not true. After working together for three years, Tracy and Madonna mutually parted ways because Tracy wanted to look after her son," said Anderson's publicist.
Source: Huffington Post.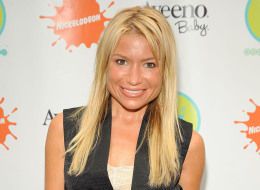 Tracy Anderson