Madonna 'Eyes up Actor Jon Kortajarena'
Madonna 'a en vue l'acteur Jon Kortajarena'.


Sunday February 7, 2010
Madonna has her sights set on a new man — model/actor Jon Kortajarena.
The 51-year-old singer — who recently split from her toyboy, 23-year-old Brazilian model Jess Luz — apparently took a shine Kortajarena, 24, at the New York premiere of his new movie A Single Man.
Madonna, sources say, was seen flirting "outrageously" with the handsome star (pictured at the end of this post) — and the couple later went out to dinner with friends.
"Jon looked slightly uncomfortable with the attention but was, nonetheless, flattered," a source told Britain's Daily Mail newspaper.
"She has made some inquiries about him and has found out a bit more about some of his future modeling gigs in a bid to use her influence to his advantage.
"She is going to invite him to some social events in New York."
Meanwhile, Madge is apparently furious that Jesus says he ended their relationship.
"She's furious and feels humiliated," the source said. "She feels he has her to thank for his modeling success and is calling all her designer friends, telling them not to use him."
Source: Showbiz Spy.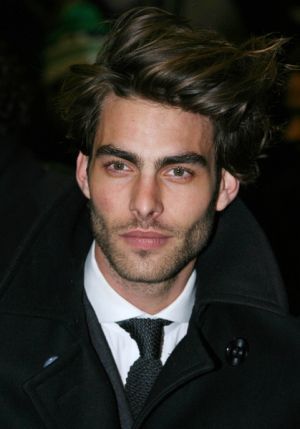 Jon Kortajarena