Madonna Got All Dressed Up For A Night On The Town
Madonna s'est habillée pour une soirée en ville.

July 26th, 2010 3:27pm EDT
Madonna isn't even trying anymore. She wore a navy blue tracksuit for a night out at Aura nightclub in London over the weekend. Who does that besides sports stars? She looks like the love child of Macaulay Culkin, Michael Jackson and Eminem.
Despite her latest fashion fail, the singer is doing some good things in the world, including planning a Live Aid-style global fundraiser to benefit Malawi.
The pop superstar, who has adopted two children from the impoverished nation, has poured money into the region through her Raising Malawi Foundation and is said to be organizing a new charity concert to boost donations.
Source: Starpulse.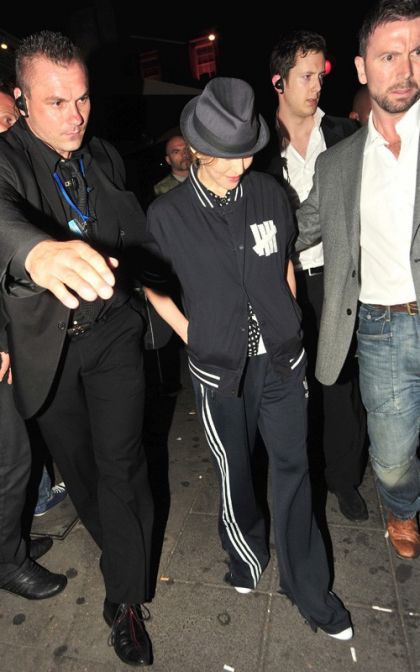 Madonna at Aura nightclub in London on July 23, 2010.